photos by Melissa Oholendt for Glitter Guide
I get a lot of questions every time I share the girls' bedroom on my instagram. So I wanted to give a tour here, provide a little background and answer all of the FAQ's.
Before – See the Behind the Scenes
We lived in this room when we first moved into the house and started our renovation process. There were cracks all over the plaster walls and ceiling which Brian had to fix. See slideshow for all the photos!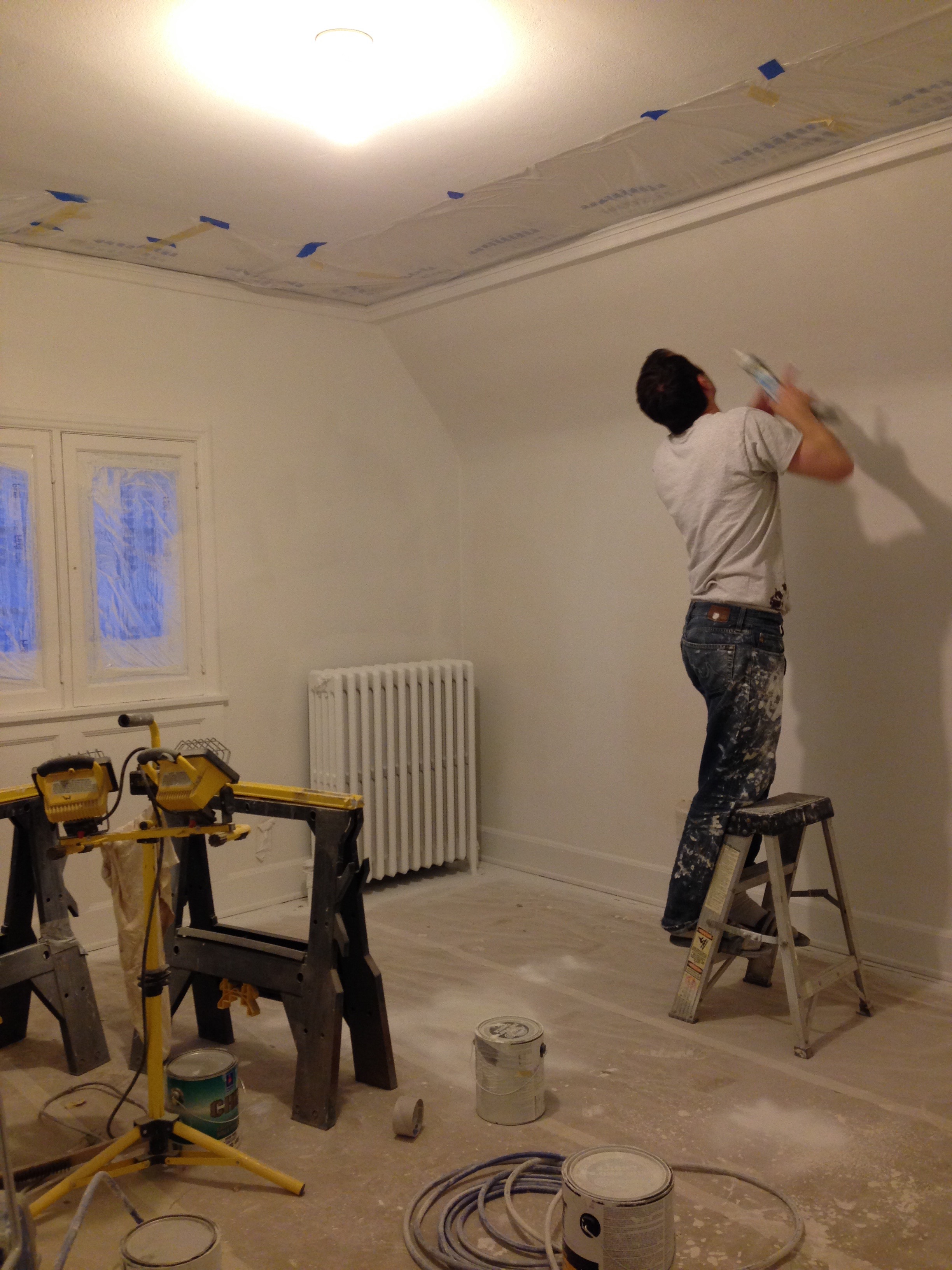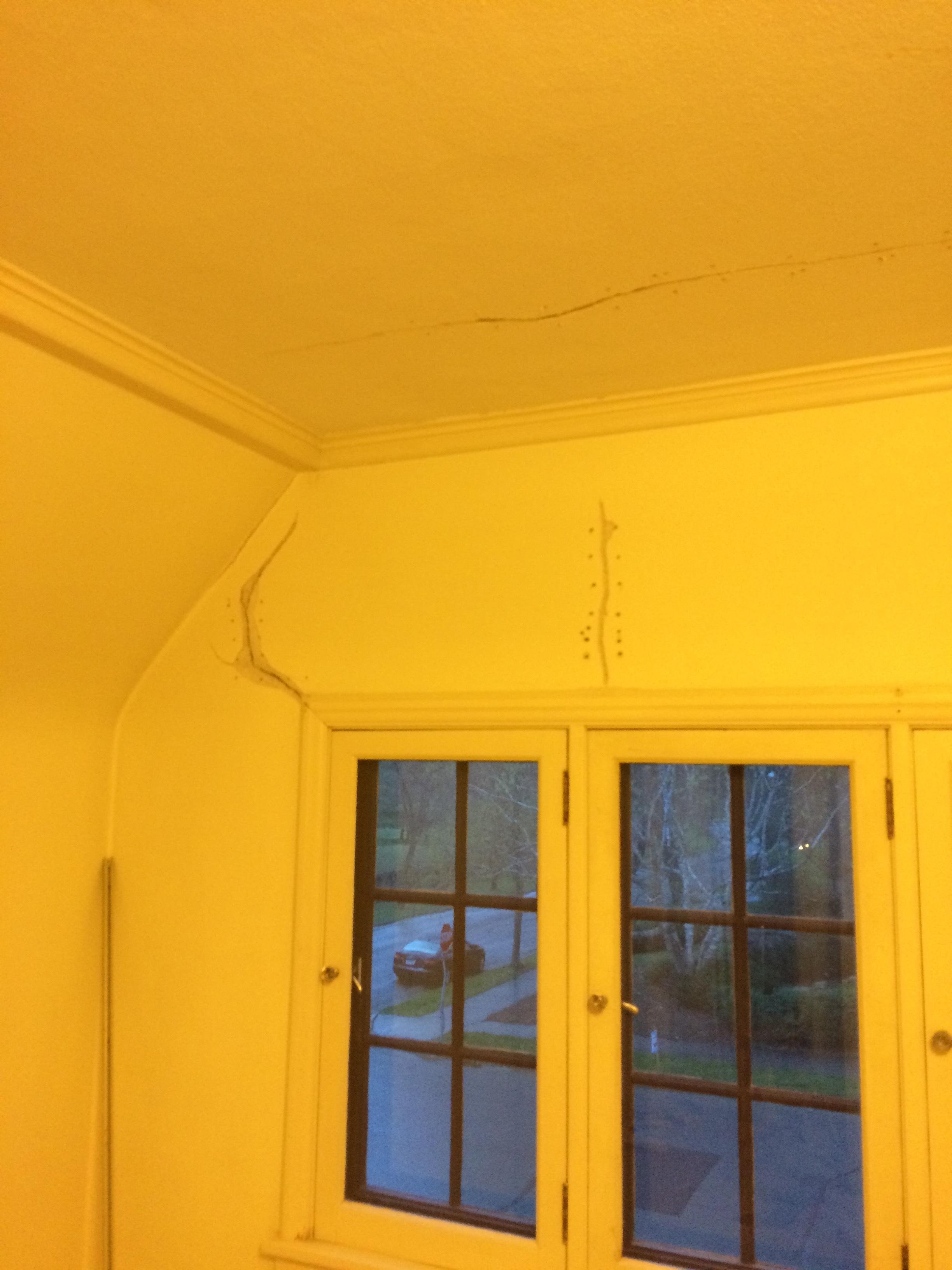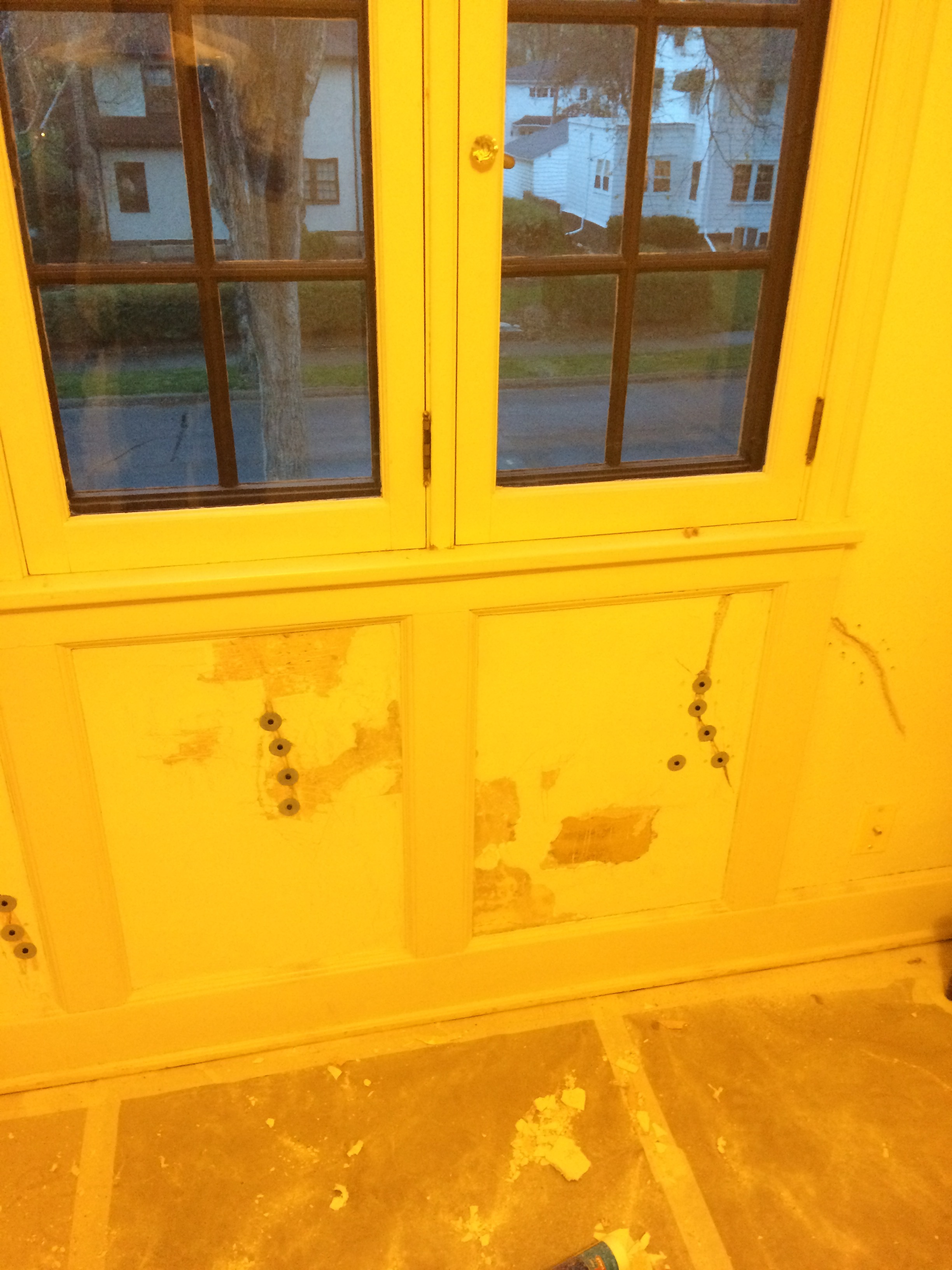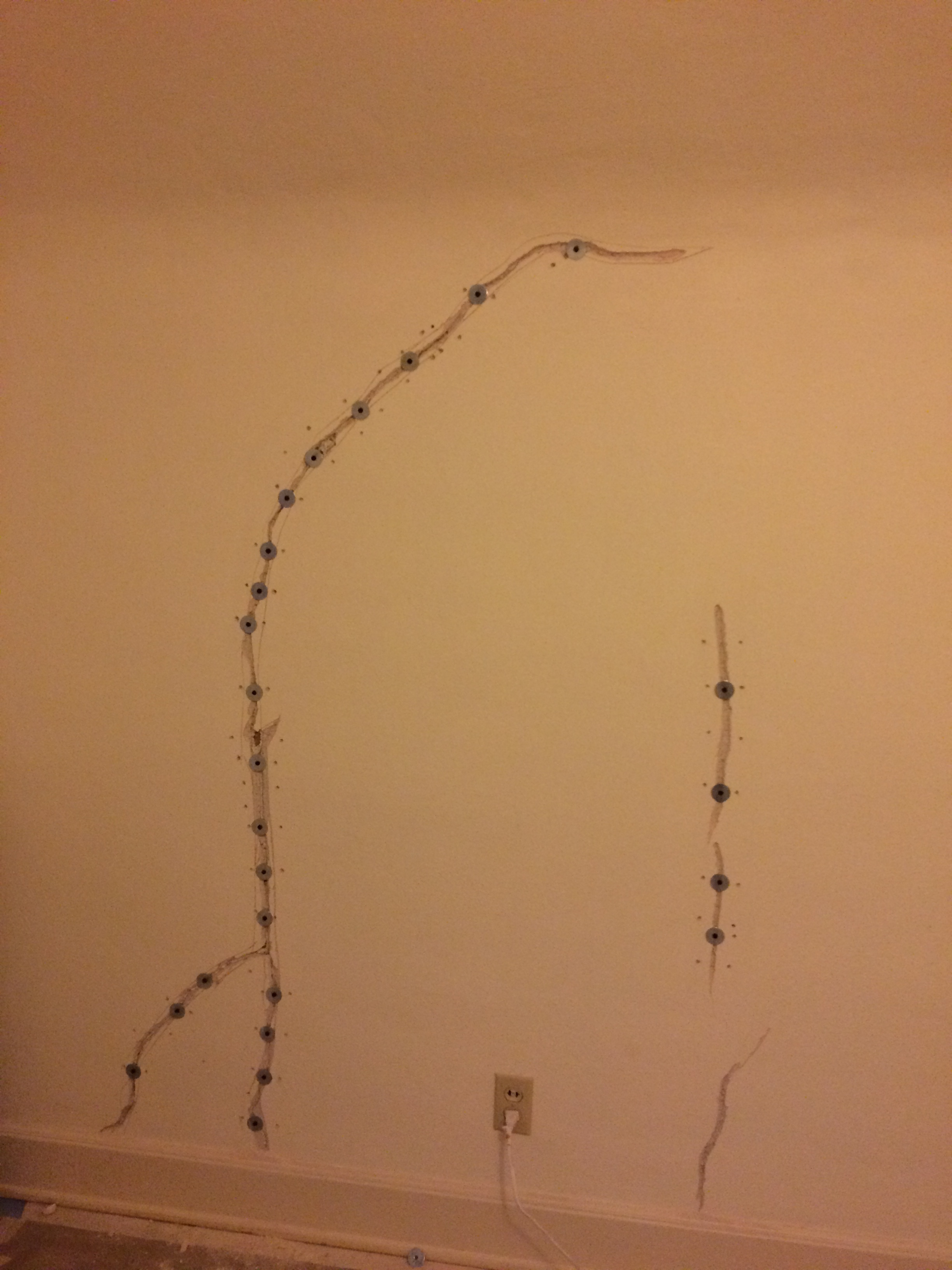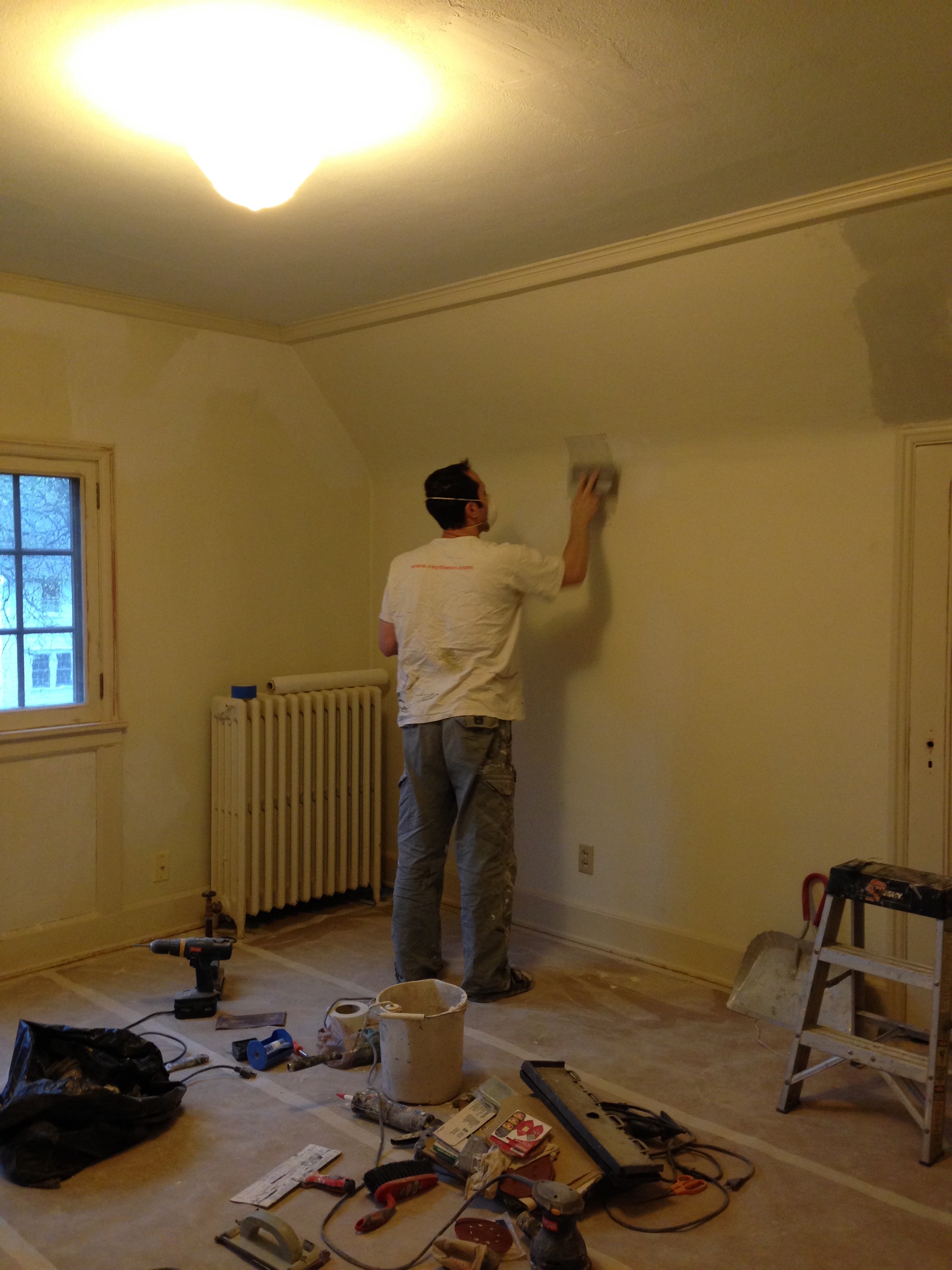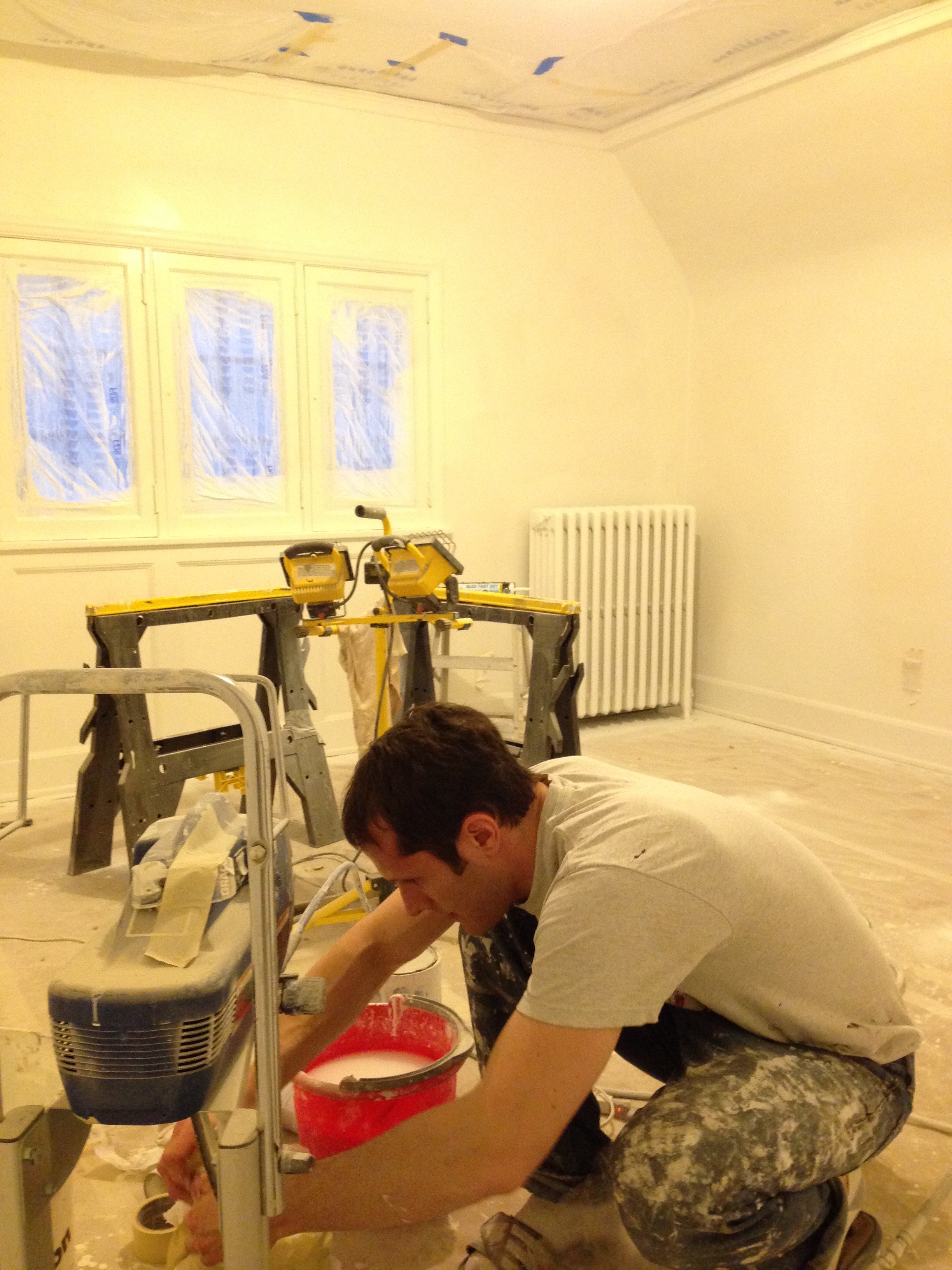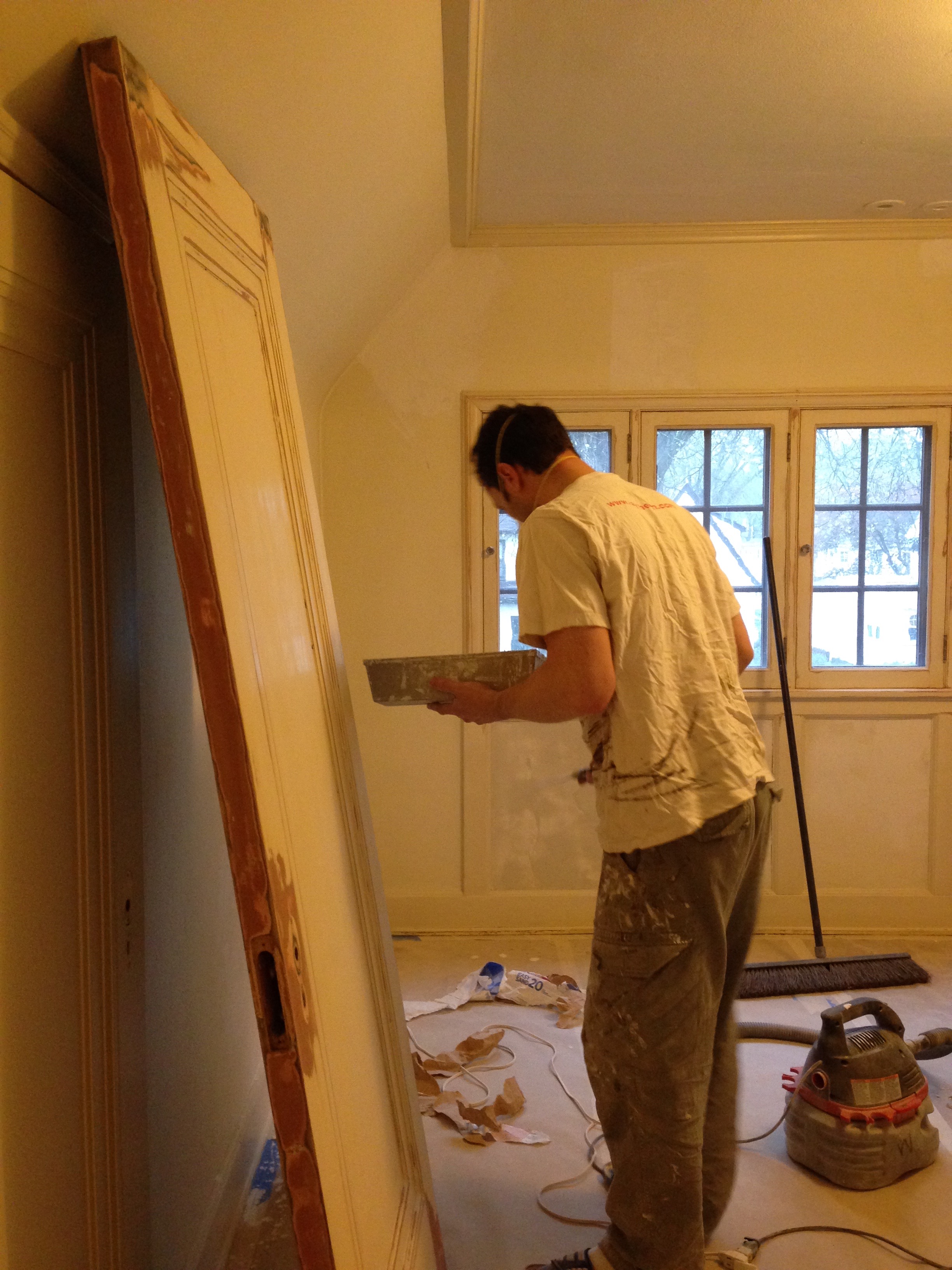 Really love looking back on these photos of Ava watching dad at work. She was almost two years old here.
Progress – Don't Forget to Document It!
Cracks fixed and walls painted! Don't forget to document the progress. We painted the walls with Benjamin Moore's White Dove to tie in with the rest of the house and give it a fresh, yet warm clean look. We used Benjamin Moore Satin Impervo Enamel for the trim. Also, we kept the mushroom ceiling light. Some would probably replace it but we kept it for a little history.
After – The Perfect Room for Our Girls
Once Brian finished up with the cosmetic changes, we searched high and low for the bed frames. After looking all over on Craigslist, garage sales and FB Market Place, we discovered these ORB metal bed frames and the price was right. They became the foundation for this room. We love the ORB against all the whites and added color through fun prints on the bedding and rug.
The duvet was purchased from Ikea and is no longer available. The reversible rug was purchased from Target and is also no longer available. I've linked similar items if you'd like to re-create this look.

We kept the decor simplistic and there's opportunity for the girls to add their personal touches as they grow older to match their personalities.
On the other side, we hung a canopy and added two kids wardrobe closets since the closets in their room are rather small with super duper low ceilings.
Ava wasn't quite two years old yet when we moved her into this room but she was ready for a big girl bed. She now shares it with little sister and they have a great time together here. We were also very intentional about making this space a relaxing place to read and rest and kept toys to a minimal. The girls get a basket each to keep their toys and the rest we store in the playroom. They still do lots of talking, reading and imaginary play here so there is no lack of fun in their room!
I hope you enjoyed the tour. I'm linking sources below. For items that are no longer available, I linked similar items. If you have any questions, please leave them in the comment. Thank you for stopping by!

Sources Below:
Paint Color: Benjamin Moore White Dove
Trim: Benjamin Moore Satin Impervo Enamel
Wardrobe Closet: Ikea; similar ones Wayfair; Wayfair; PBKids; Target
Canopy: Target – no longer available; similar ones PBkids
Bookshelf: Passed on from our neighbor
*Affiliate links used in this post
Sweetest Regards, Patti