Brass Flush Mount Lighting Round Up
Looking for brass flush mount lighting options? I've got you covered with this round up!
When we first moved in over 10 years ago, we needed a cheap flush mount at the bottom of the basement steps. Brian went to The Home Depot and picked up an LED "boob" light flush mount – gasp! To be honest, I didn't think much about it either. We were knee deep in our careers, planning a wedding, bought a new home and trying to do all the DIY projects within budget. The maintenance stuff drained our accounts. Although I wouldn't think to ever add this light today, it was a different story back then.
You might also like: Small Flush Mount Lighting that are 8″ or Less in Diameter.
The LED flush mount has been acting up and it is time to replace it. I scoured the stores + online and wanted to share my lighting round ups of all the nice brass flush mounts I came across. Our ceiling is super low in the basement. It's about 7′ tall so if you have a low ceiling like us, you might want to consider a ceiling flush mount. At the end, we actually decided to reuse a flush mount from the laundry room. We're replacing that one with a semi-flush mount because the ceiling is much taller there. I'm going to clean and Rub n Buff it with the Antique Gold we have on hand. Make sure to tune into my Instagram stories to see how this turns out!
Brass Flush Mount Lighting Round Up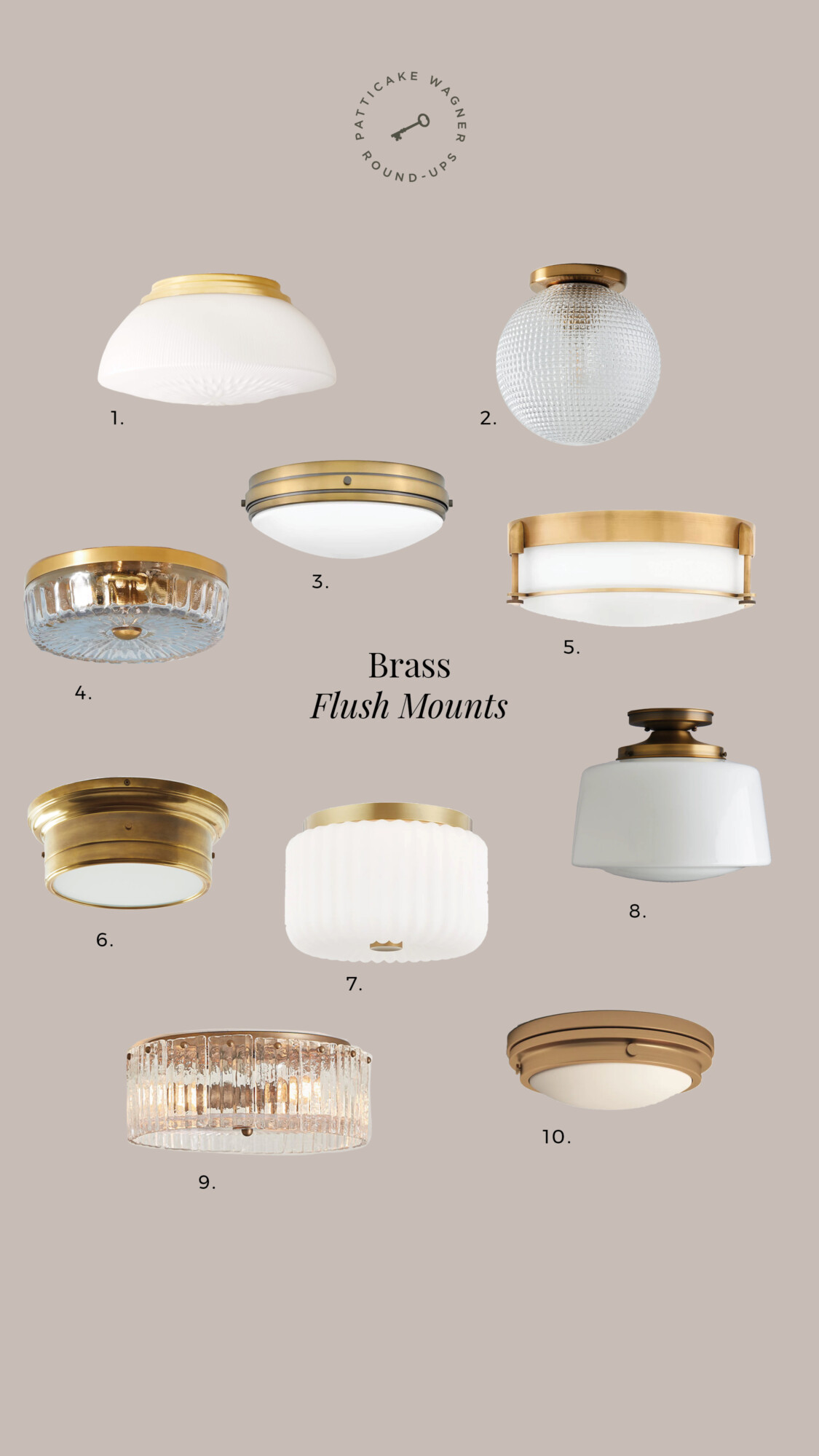 Shop Products Below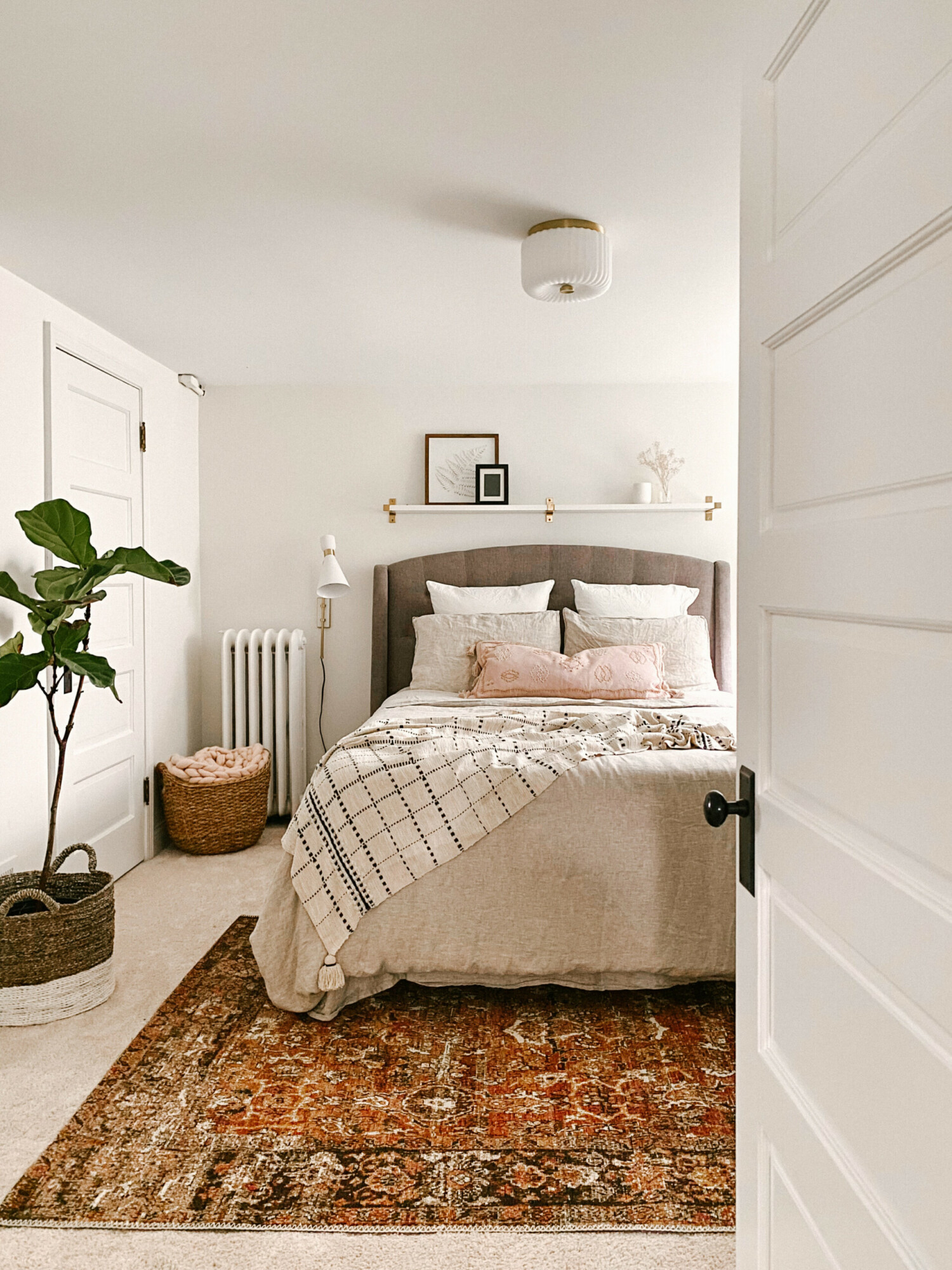 Looking for smaller flush mount lighting options? See this post for ones that are 8″ or less in diameter.
Sweetest Regards, Patti