The Perfect Kid's Gift Idea for Bluey Fans
Our kids' current favorite show is Bluey.  It's also my favorite to watch with them.  And I know I'm not the only parent that enjoys this lovable family-friendly cartoon. On my last girls' trip, my mom friends all declared their adoration for Bluey. Moose Toys just released their brand-new Bluey Hammerbarn Shopping Playset and it's the perfect kid's gift for the little Bluey fans in your life. But basically, it's also a gift of quiet time for you!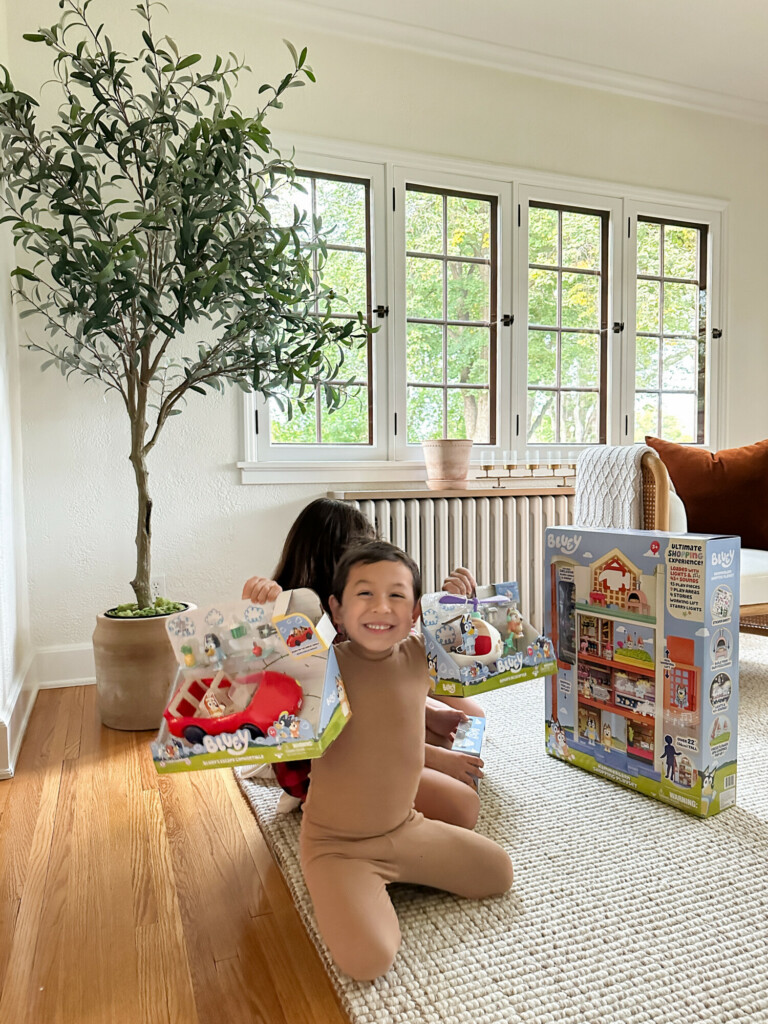 Brian and I are very selective with what our children watch on screen and Bluey checks all the boxes for being on our watch list. It's relatable, teaches them empathy and addresses some difficult topics in a light-hearted way. If you're looking for some great kid's gift ideas for your little Bluey fan, I'm so excited to partner with Moose Toys to share some new product details, including the Bluey Hammerbarn Shopping Playset! I've also included some activity ideas, too, so keep on reading for all the details!
Jack is not the best with independent play. But he also has a hard time participating in the things his big sisters are interested in. Often times they end up arguing and I find myself facilitating what they can play with, together. However, since receiving the new Bluey toys, they have played with it for 30 min to 1.5 hrs! I love that not only are they getting along, but they're also using their imaginations.
(Read about Jack's Nursery Transition into a Big Kid Bedroom Here)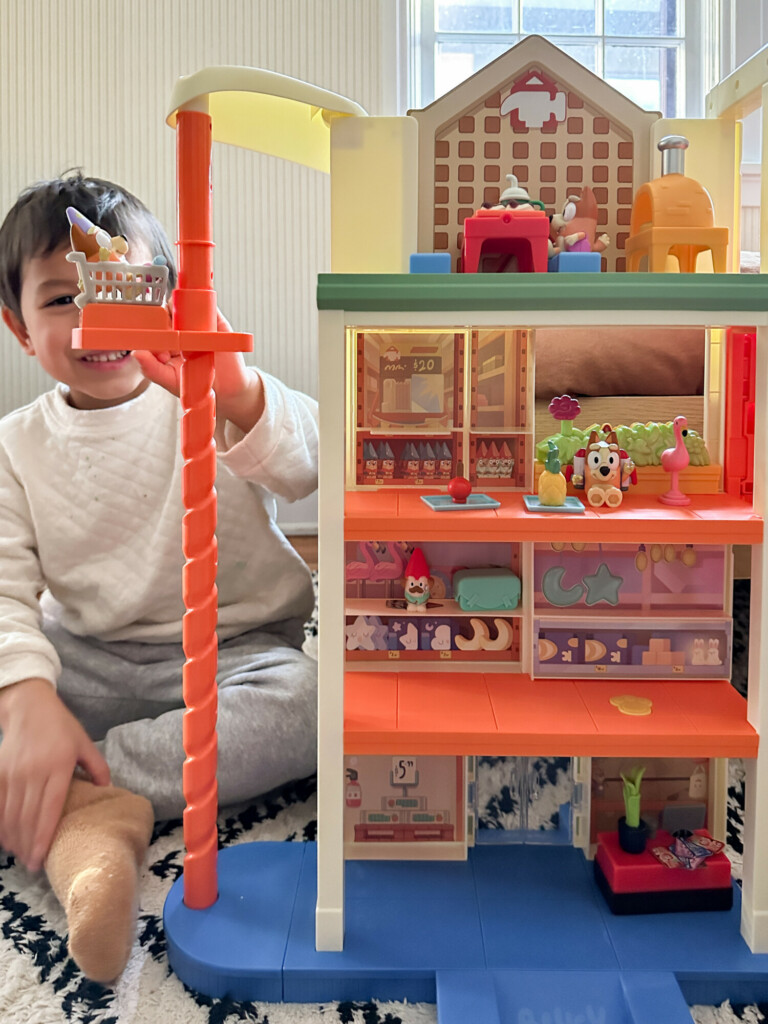 The best part is that Jack will actually play with the Bluey toys on his own!  The toys are currently stationed in his room and he enjoys playing with them when he gets up. His cousin, who's a year younger, was over the other day and he was so excited to show him!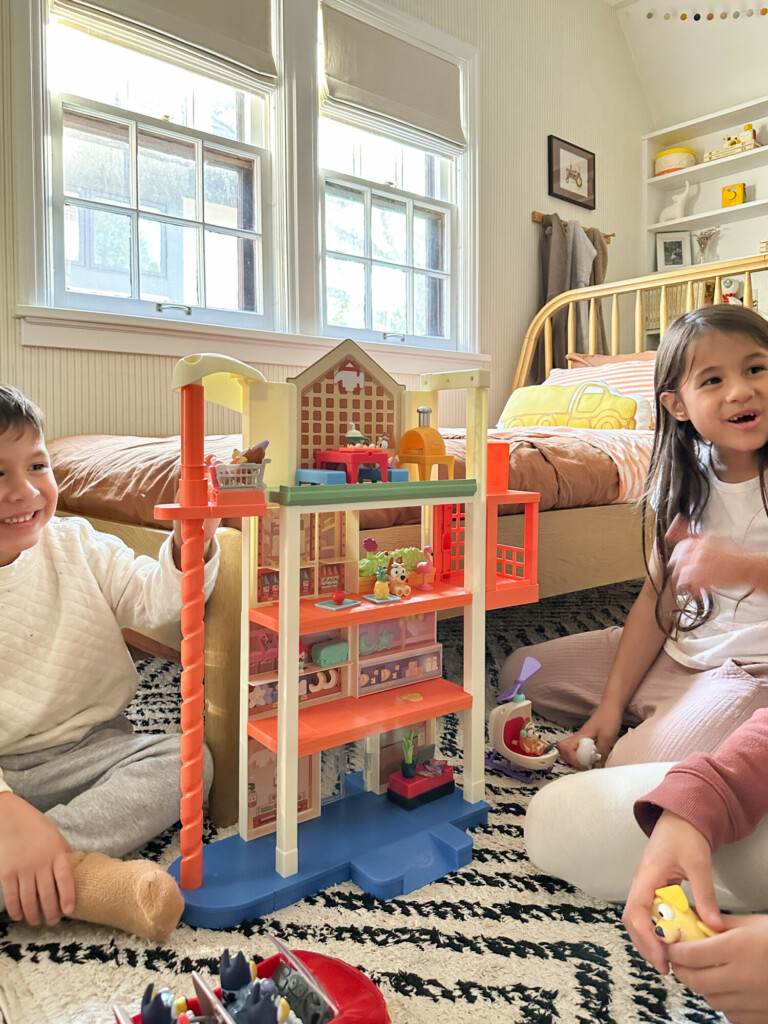 Here are the Bluey Product Details that Make Perfect Kid's Gifts:
Hammerbarn Shopping Playset: Pick up a pizza oven (and a gnome or two) with the Hammerbarn Shopping Playset sold here! This all-new playset stands huge at over 22″ tall and comes with exclusive figures – Hammerbarn Bluey and Shopping Bingo. With 9 play areas and tons of fun features, your little one will have hours of fun with this enormous playset. There's a real working lift to place Bluey and Bingo in so they can ride up and down to the 4 different levels. Plus, your kids will love using the shopping trolley return to watch the trolley spin around as it returns to the ground floor! With plenty of lights and 45+ sound effects, this playset brings the action to life! There are a whopping 15 play pieces included in the set and heaps of stickers to decorate with!
Action Heroes 2-Pack: Get ready for action with Bluey in her karate outfit and Jet Pack Bingo! Make sure to keep an eye out for falling hippos!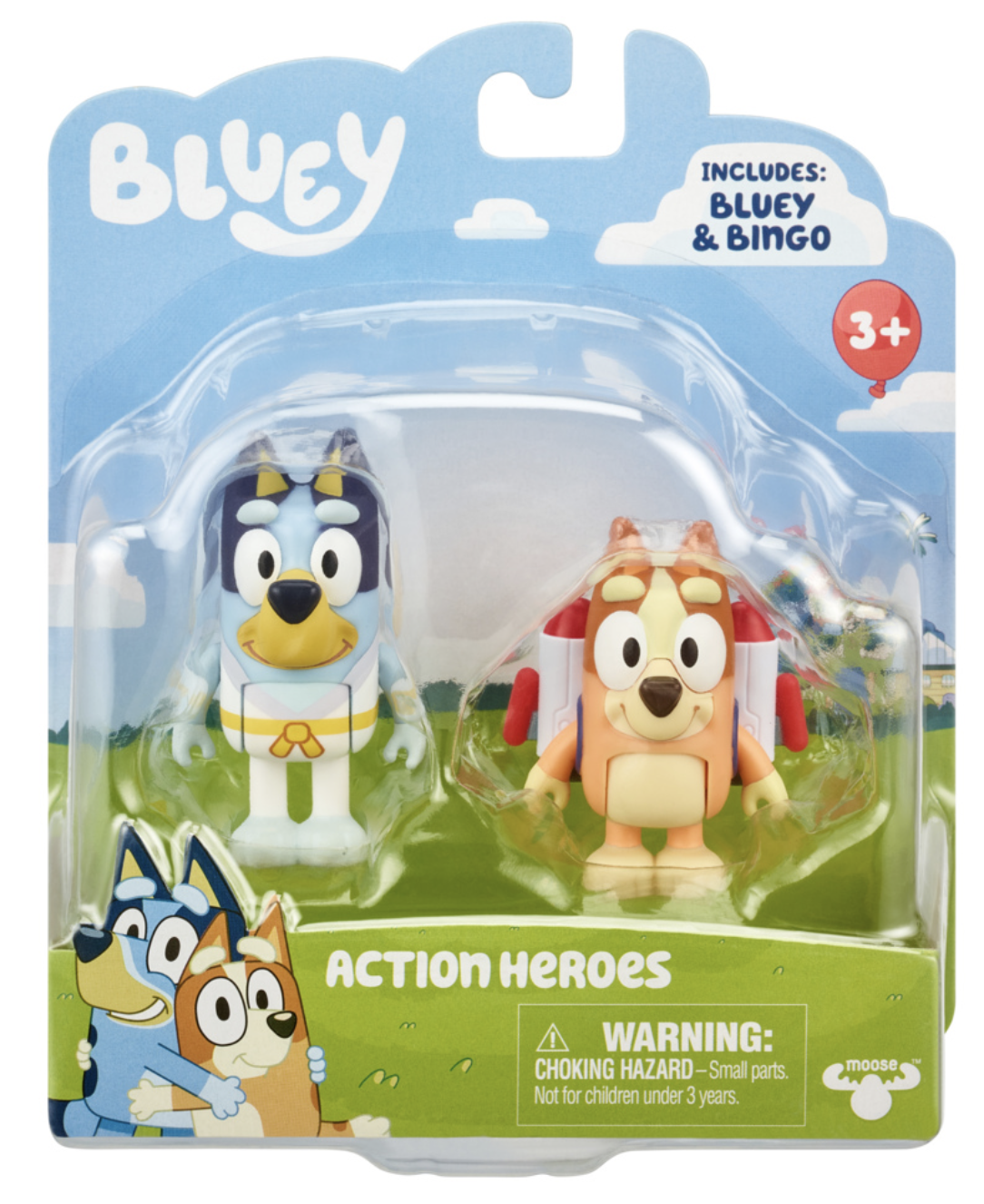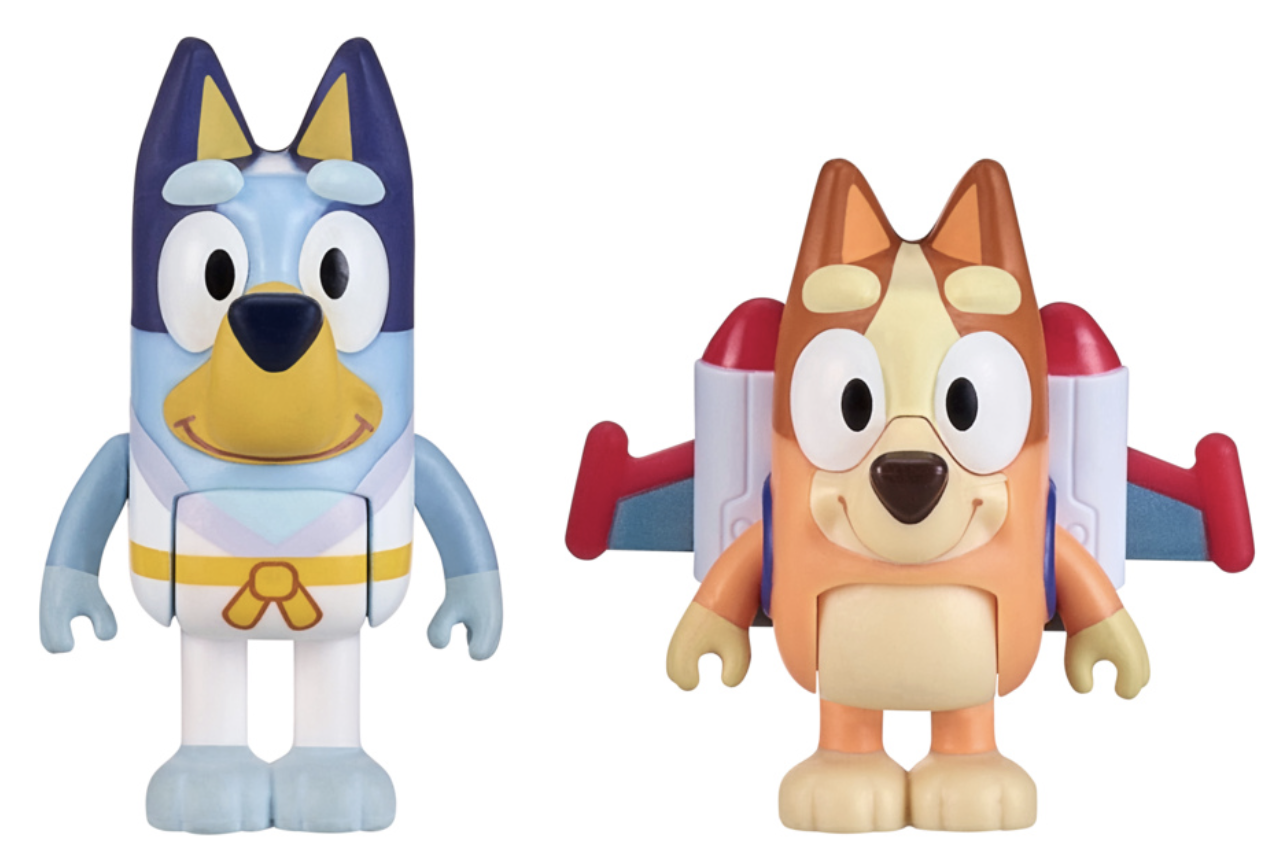 Pass the Parcel 4-Pack: It's time to celebrate with Bluey, Bingo, Lucky's Dad and Lila! Bluey and Bingo have their party hats on and there's even a parcel that can be unwrapped to reveal a water squirter!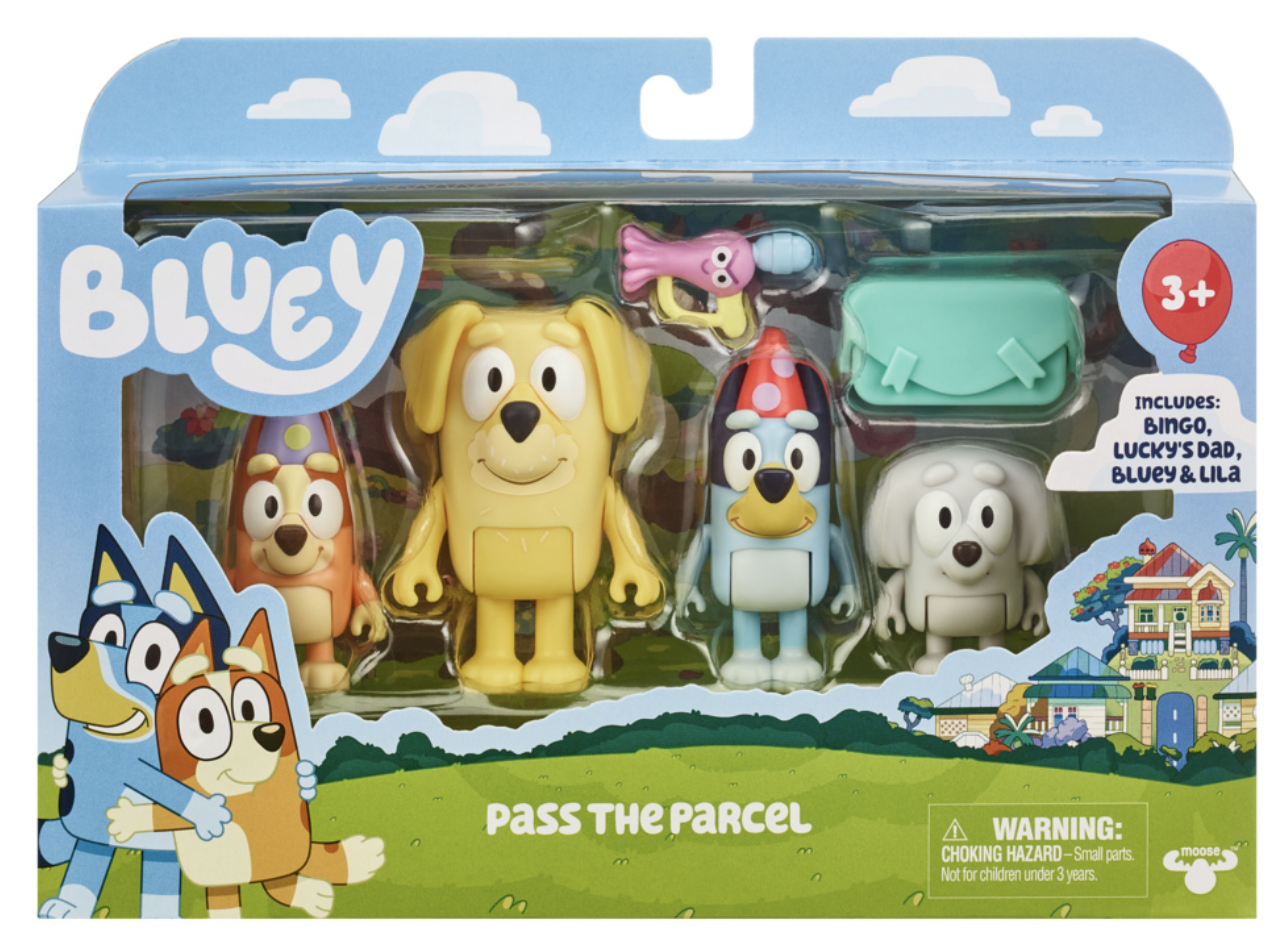 Bingo's Helicopter: Bingo is ready to take the controls wearing her communication headset. Place her in the cockpit of the helicopter, rotate the propellers and lift off! In need of a tune up? No worries! Bingo's prepared for anything with her toolkit.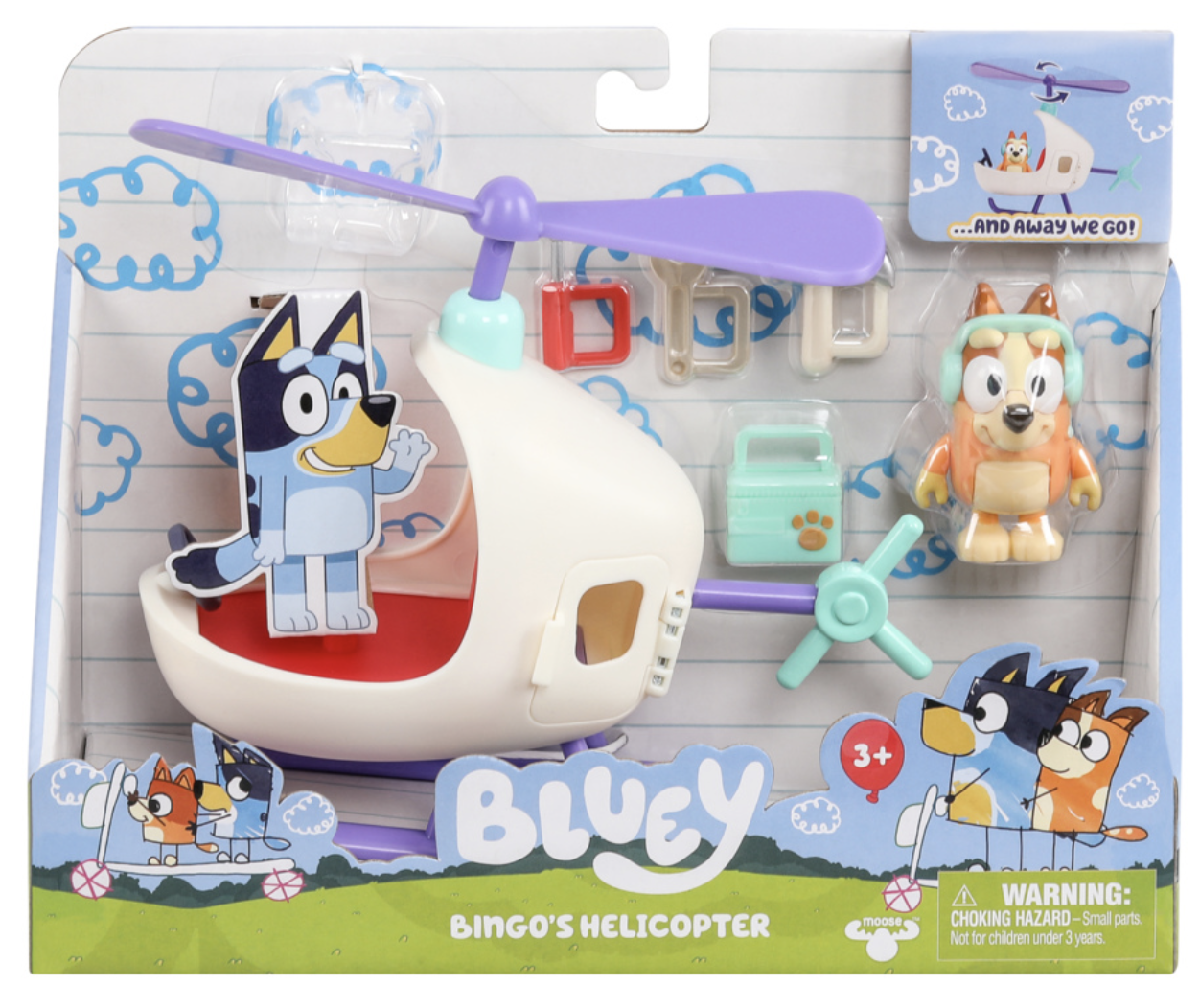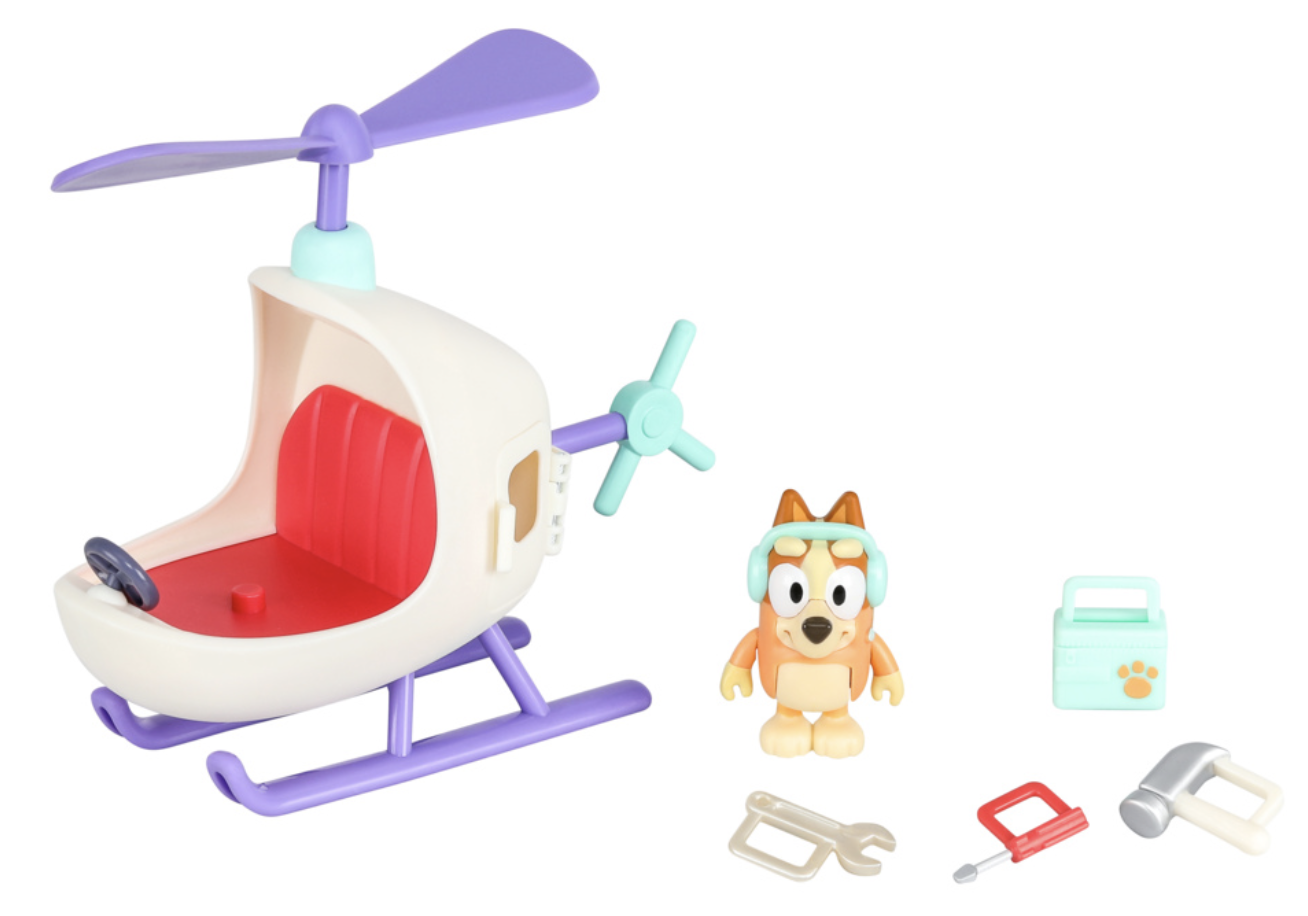 Bluey's Escape Convertible: The car Bluey and Bingo draw in the episode "Escape" has been brought to life! Now you can take off on your own imaginative, fast-paced adventure with Bluey's Escape Convertible! Butler Bluey won't go hungry with the food and drinks she's taking along, and she even has a camera to capture the journey!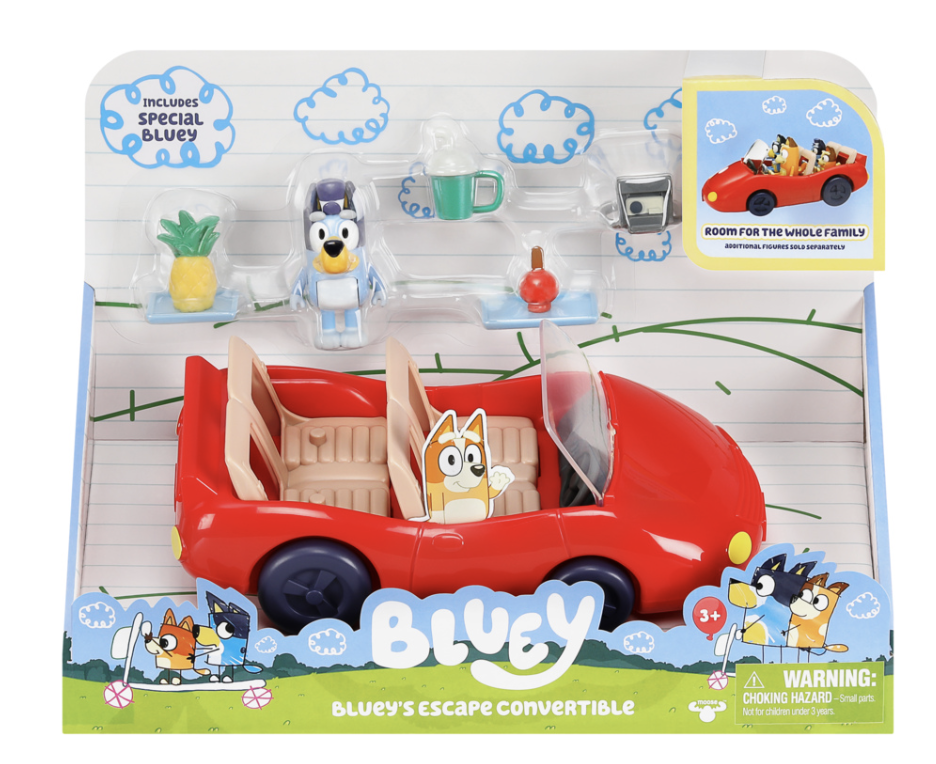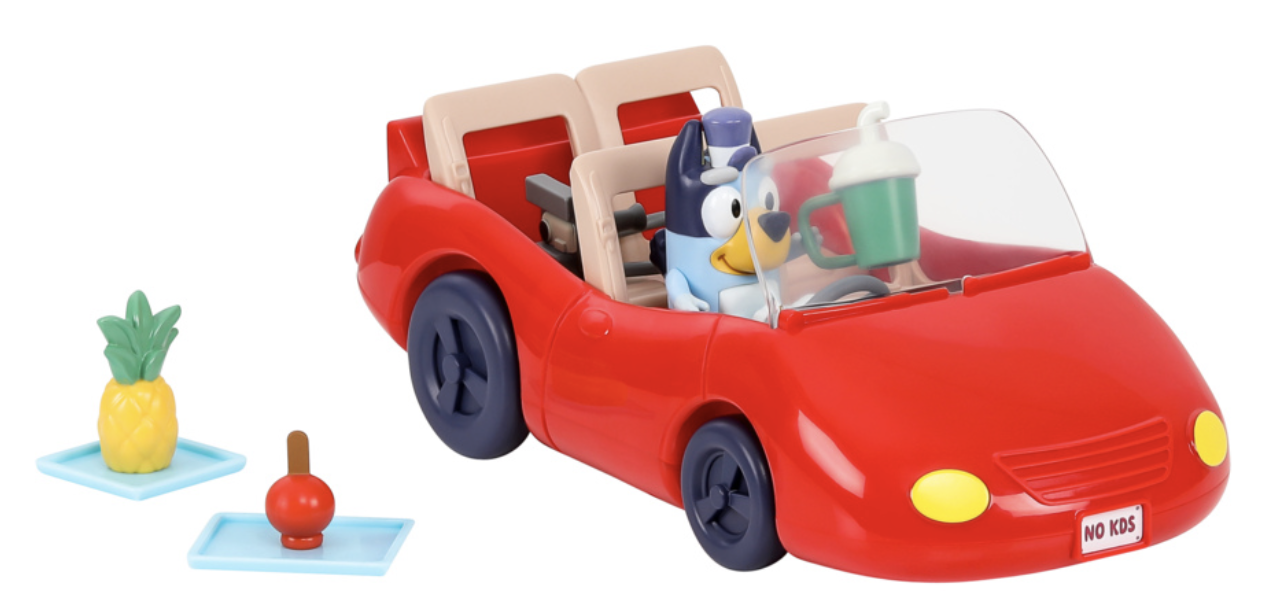 Some Activity Ideas: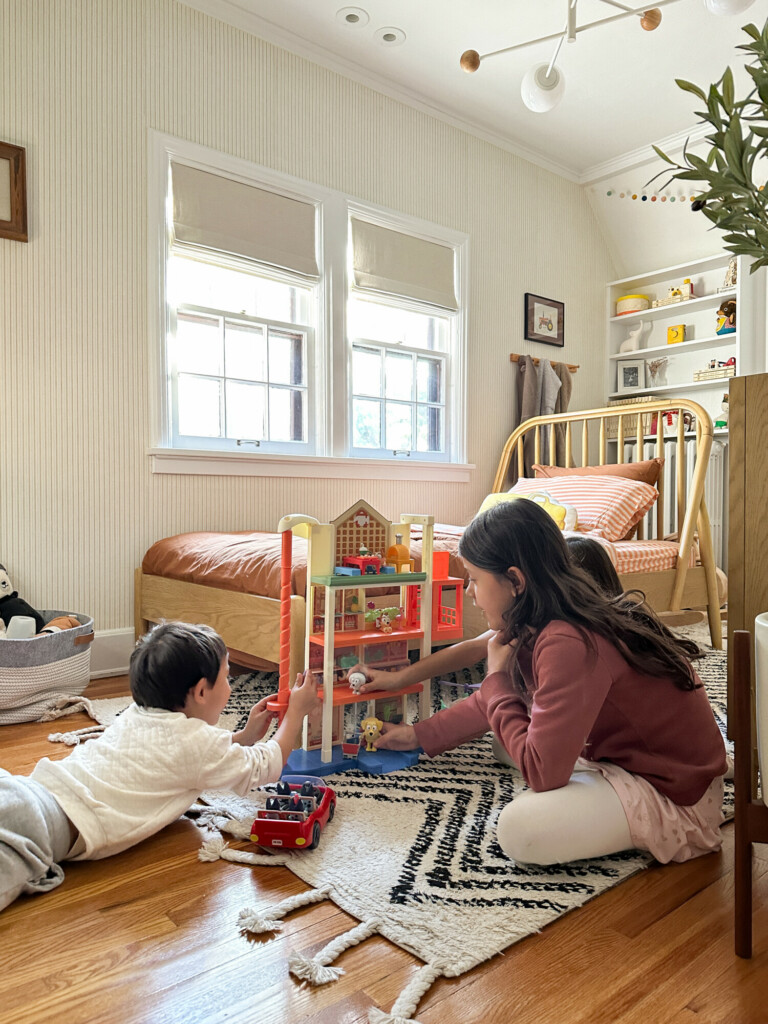 The playsets are also great for kids to build off their imagination and create their own activities.  Here are some ideas:
Build your own husband gnome! Collect some empty toilet paper rolls and decorate with craft paper so your little one can have their own Hecuba or Gerald (don't forget the shovel!).
Let your little one take on a home improvement project for themselves! They can make a paper chain, handprint plants, or hang up some fairy lights to decorate their room.
It's everything we want! Take a trip to your local Hammerbarn (home improvement store) to pick up some paint chips and turn them into a mosaic.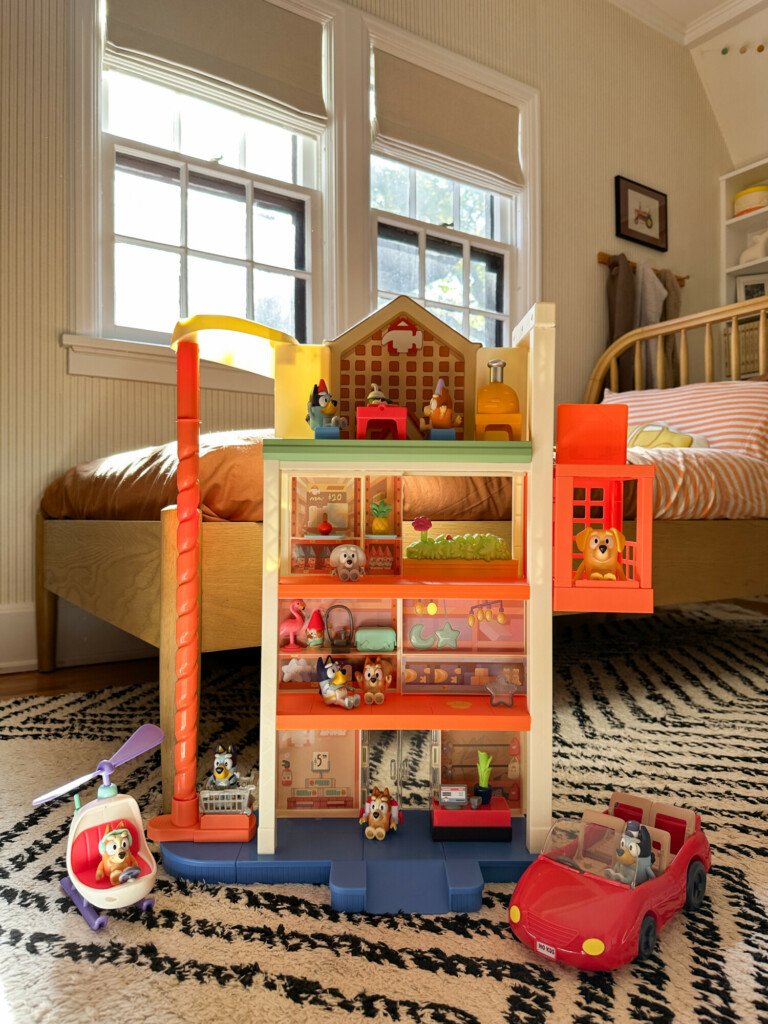 Are these not the perfect kid's gift idea for your little Bluey Fans?  These toys will surely keep them busy. Being a parent is a full-time job and sometimes we just need a moment of peace. That gift of quiet time is priceless and you deserve it!
Sweetest Regards, Patti