Adding Classic Design Elements to Our Ensuite Bedroom
Looking for inspiration to adding classic design elements to your ensuite bedroom? I'm sharing my design boards in this post.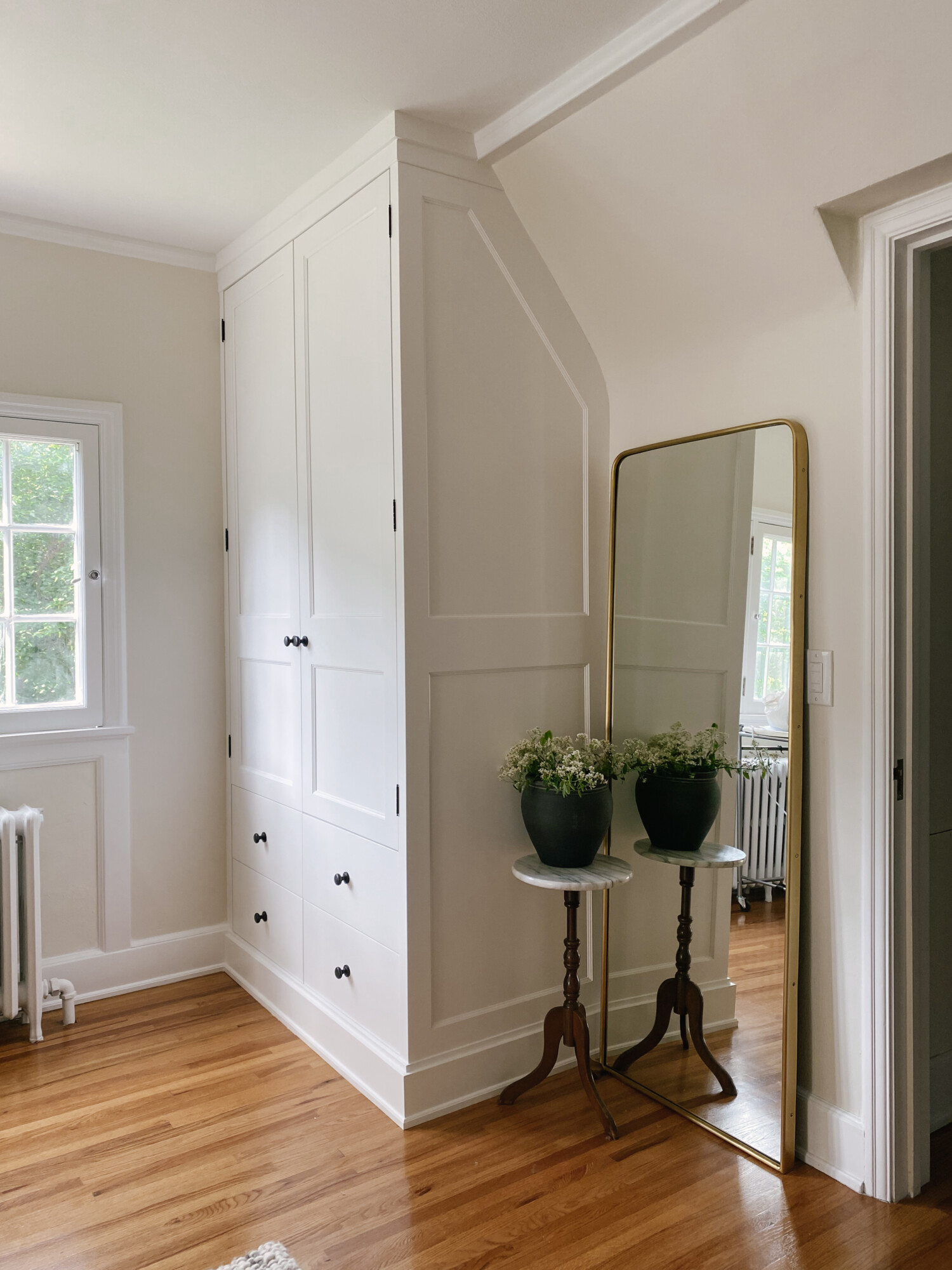 I feel like the ensuite bedroom is always last on everyone's list. It is for us at least, from a design standpoint. When we moved in, we stripped the old peeling wallpaper, painted the walls, refinished the wood floor and called it a day.  That's actually a lot of work! It wasn't until we renovated the ensuite bathroom that the design elements for our bedroom came into play. Before I share my style boards for adding classic design elements to our ensuite bedroom, let's take a walk down memory lane.
See our bedroom sources here
Tour the girls' shared bedroom
2011 Picture of our bedroom from the listing
I fell in love with this main bedroom instantly! The sleeping porch was such a cool room off the bedroom and even with small closets, we could see all of its potential.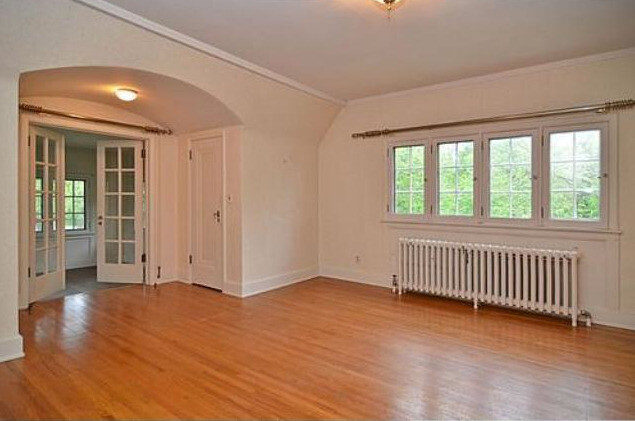 2012 Stripped old peeling wallpaper
We did all of the work ourselves stripping the old wallpaper from the ensuite bedroom. Every night after getting home from work, we'd have dinner and start working on the house. Usually staying up until 1:00am to make as much progress as we could. We painted all of the walls and trim and it stayed untouched until almost 10 years later.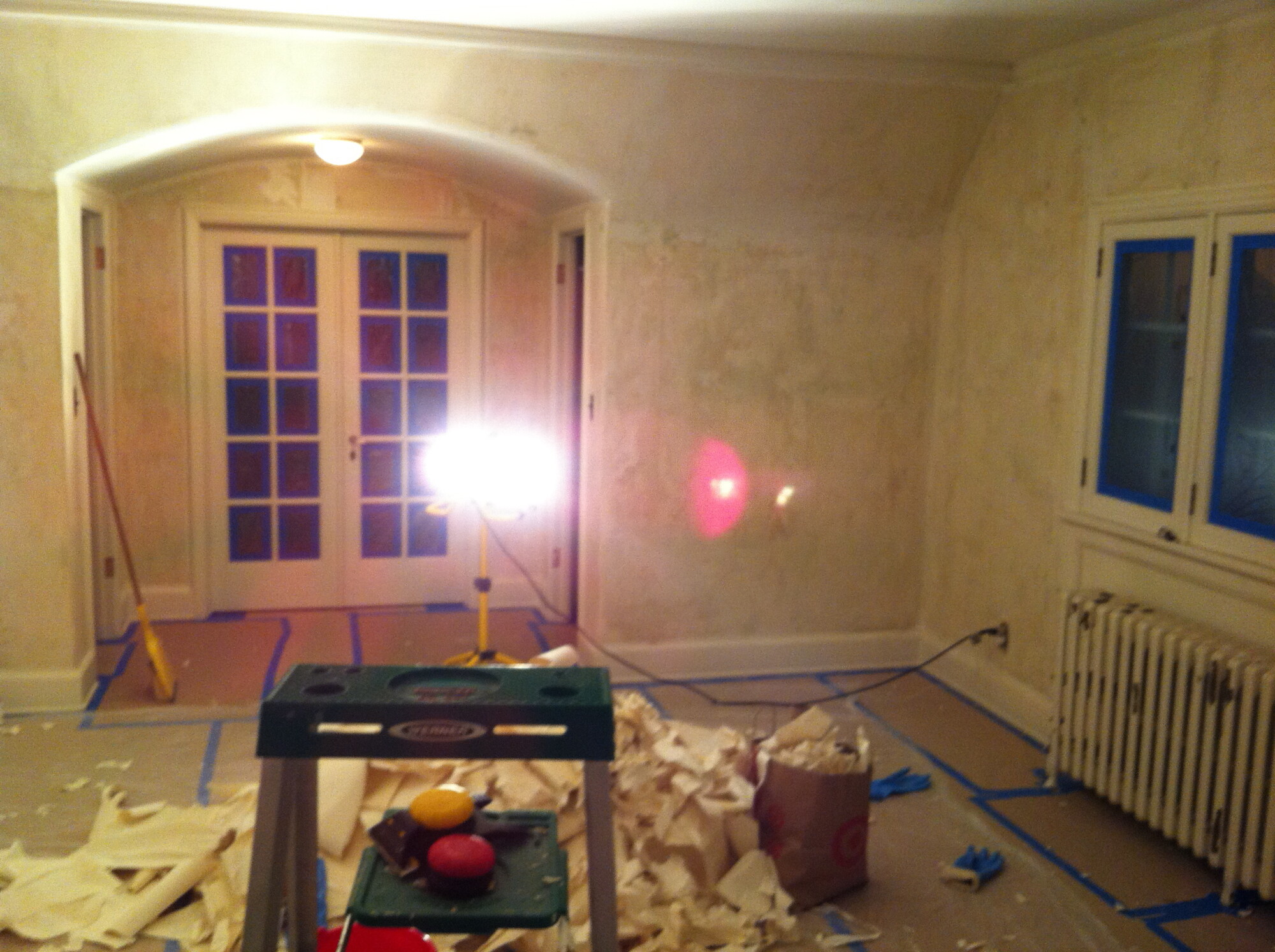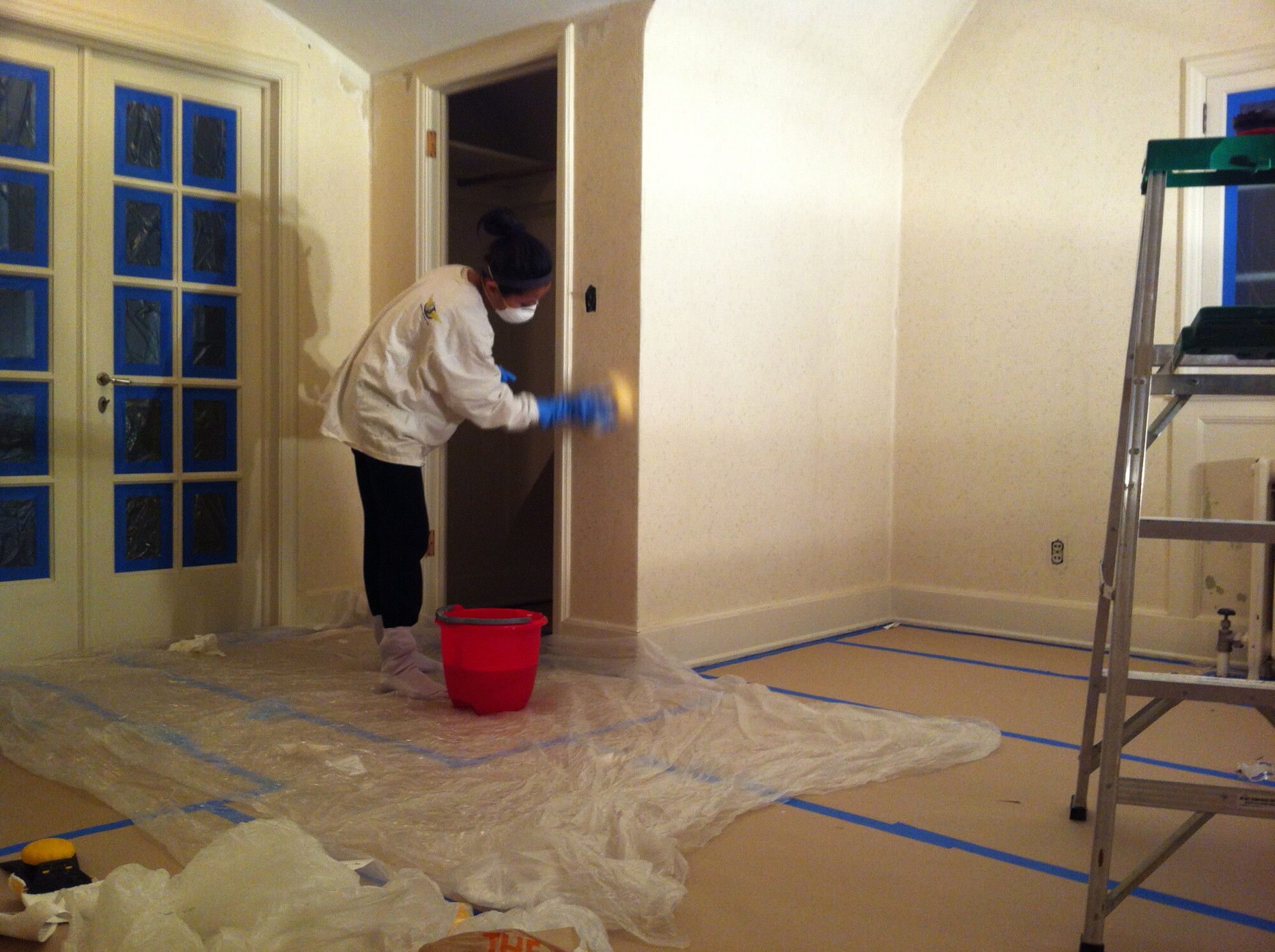 2022 During our our ensuite bathroom renovation, added wardrobe built-ins and repainted
Wardrobe built-ins were added on each side to expand our closet foot print. It also added a classic design element. Last, the walls were painted a creamy color in Benjamin Moore Cloud Cover.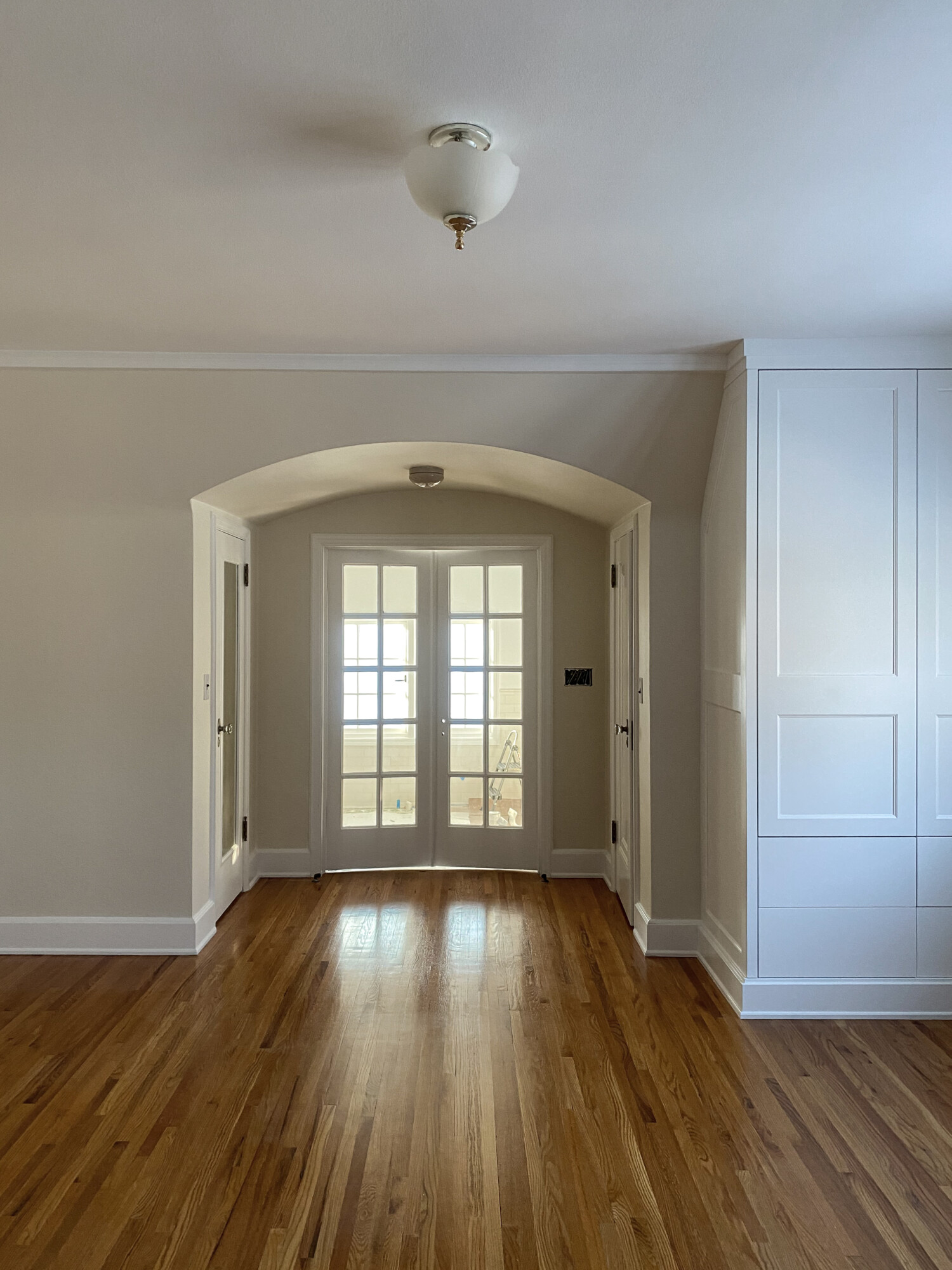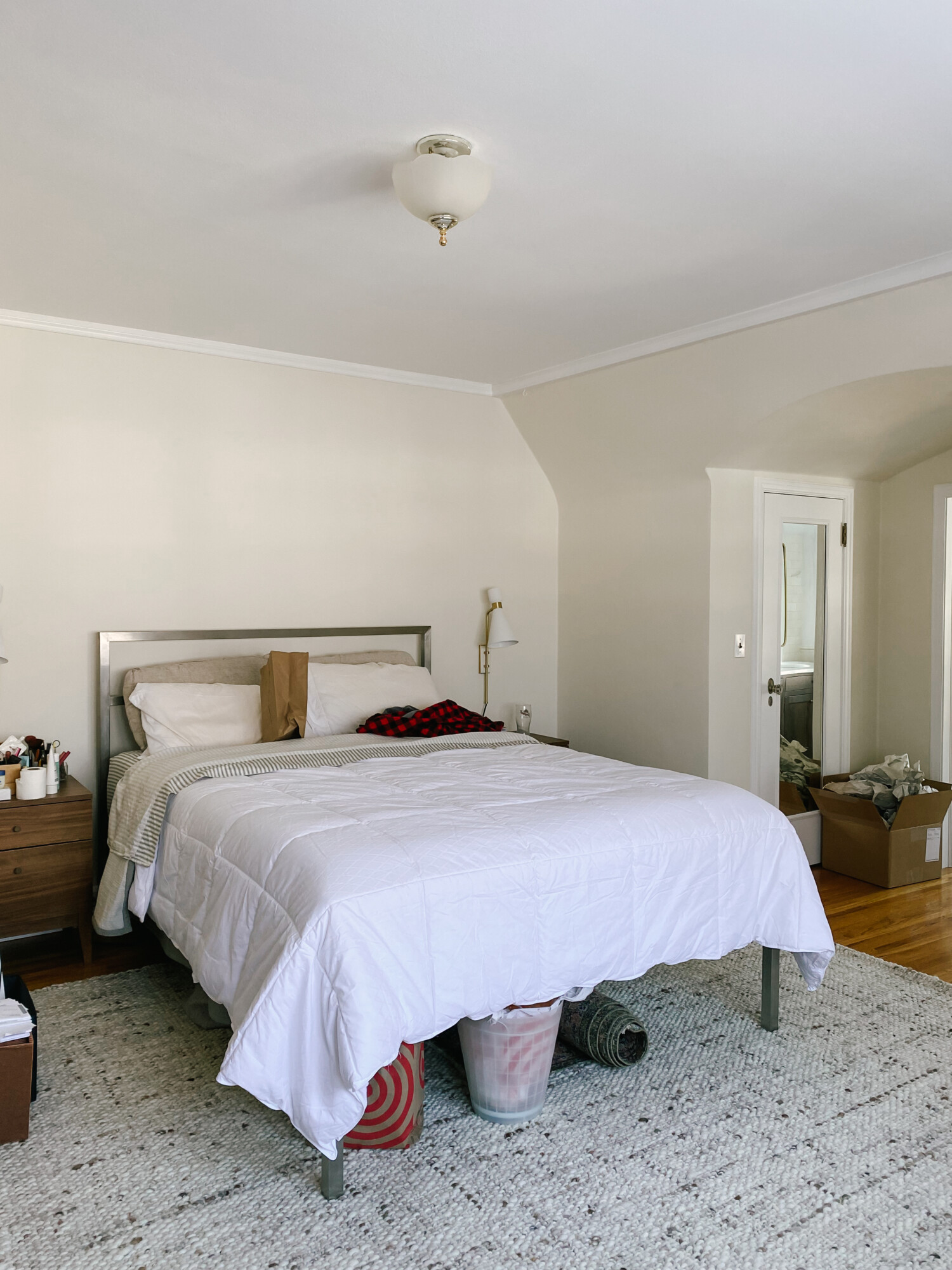 What's next?
This year, we plan to add drapes with Euro pleats and a French return rod, which will really dress up this room and make it look more classic. I can't wait to share that with you next week!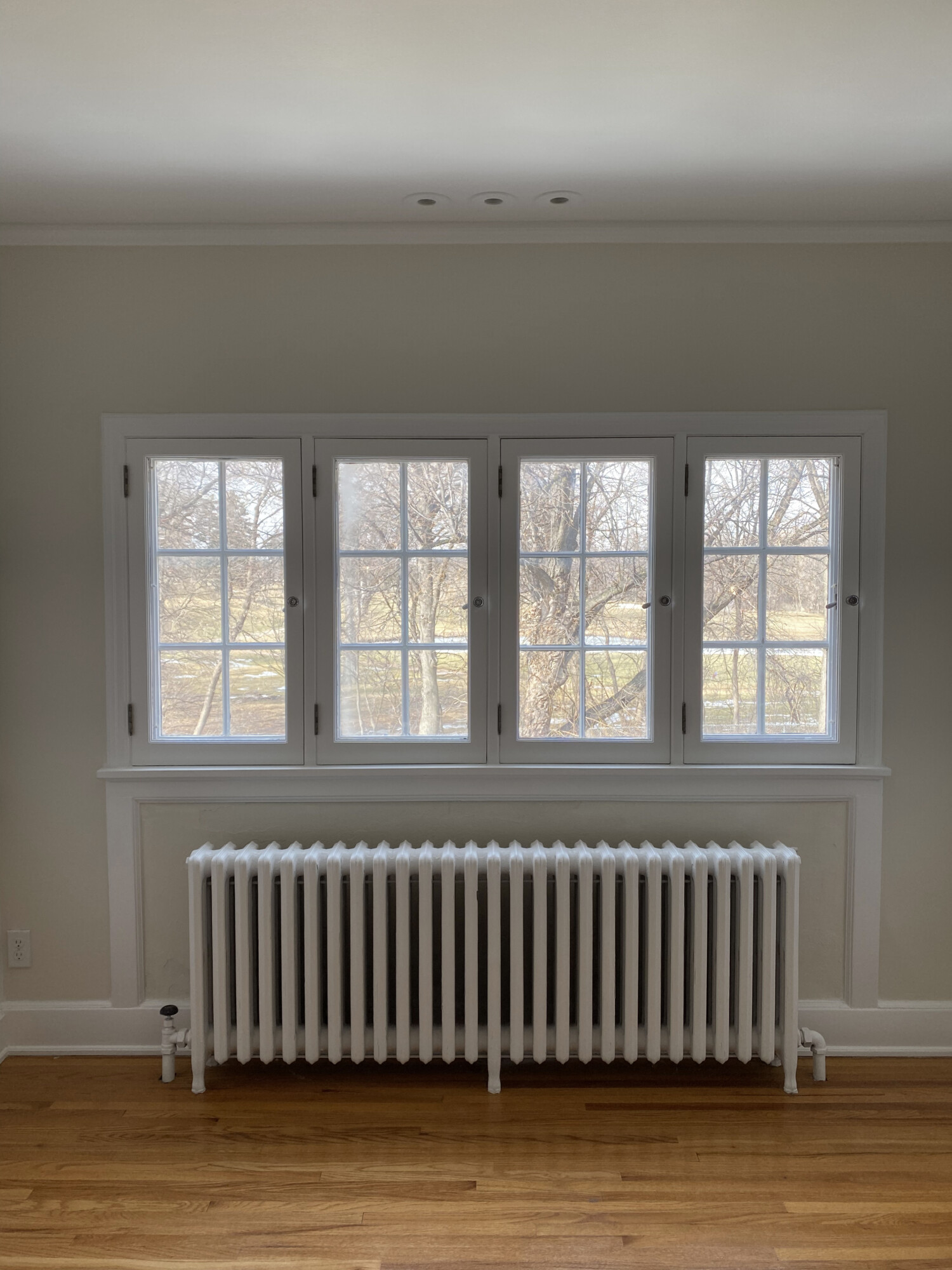 Then, the design magic is more with the room furnishings and decor.  Here are the boards for the ensuite bedroom design.  The only difference is the bed frame. Which style do you like best?
Ensuite bedroom design: option 1
Some of these products, we've already installed or ordered and some we still need to hunt down.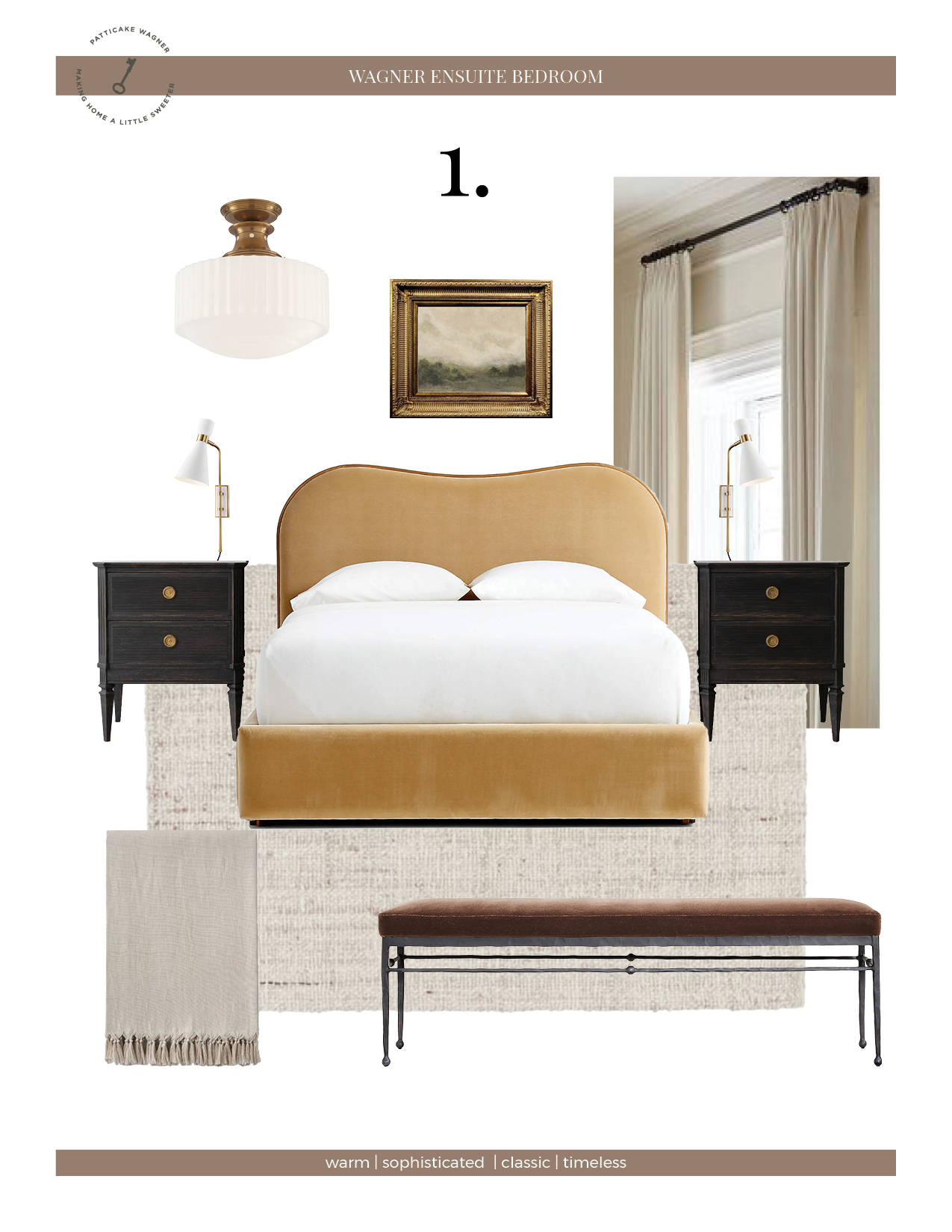 Ensuite bedroom design: option 2
This was the first option until the Jake Arnold x Crate and Barrel collection launched a few weeks ago! I fell in love with the bed frame in the first design board.  However, I'm concerned that it may limit my bedding selections.  While this bed frame, would allow for more bedding color choices. We were so close to ordering a similar design from Interior Define, several months ago. But we paused after hearing rumors that the company was having financial and shipping issues.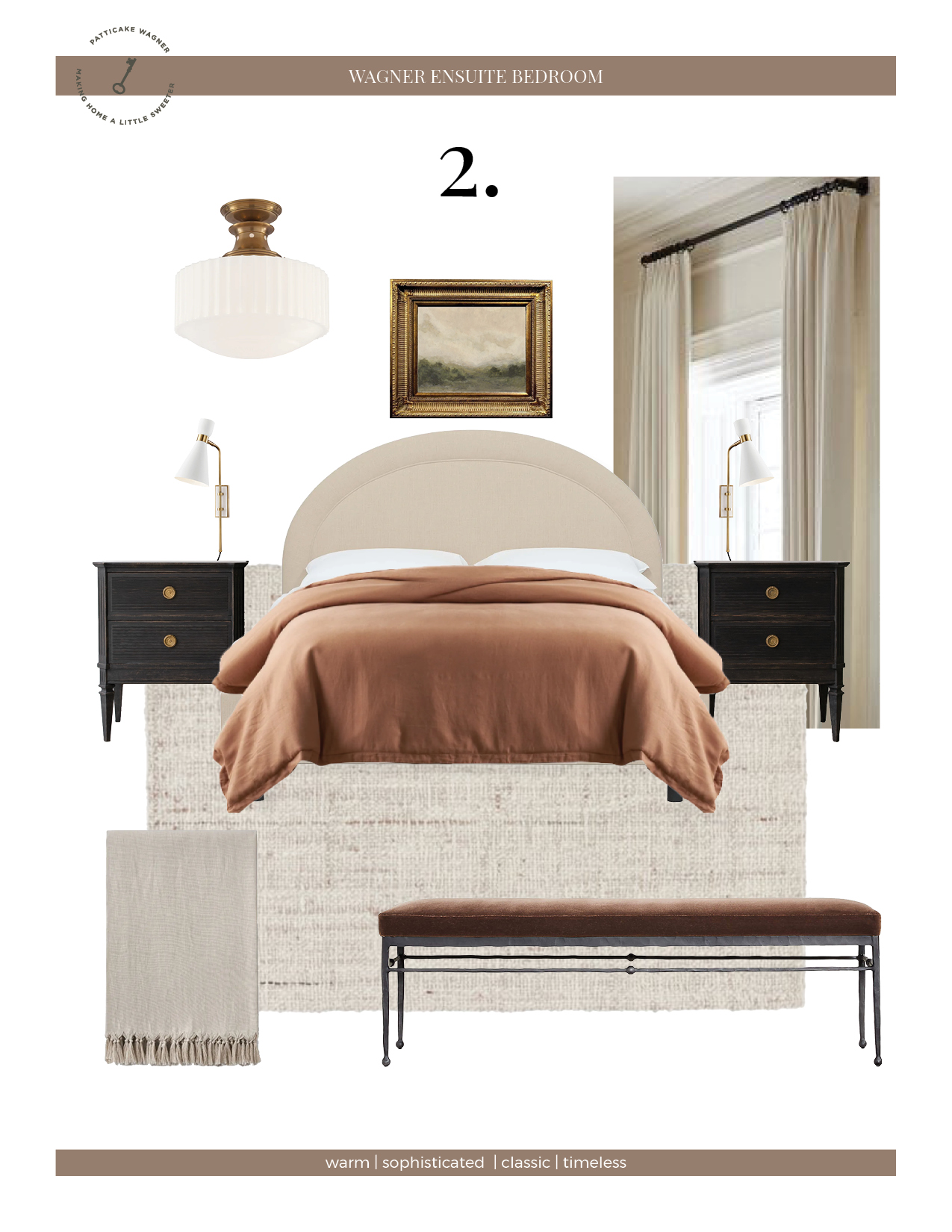 Sweetest Regards, Patti