Sharing my holiday movie list for your viewing pleasure.
(Click here for this year's holiday shop)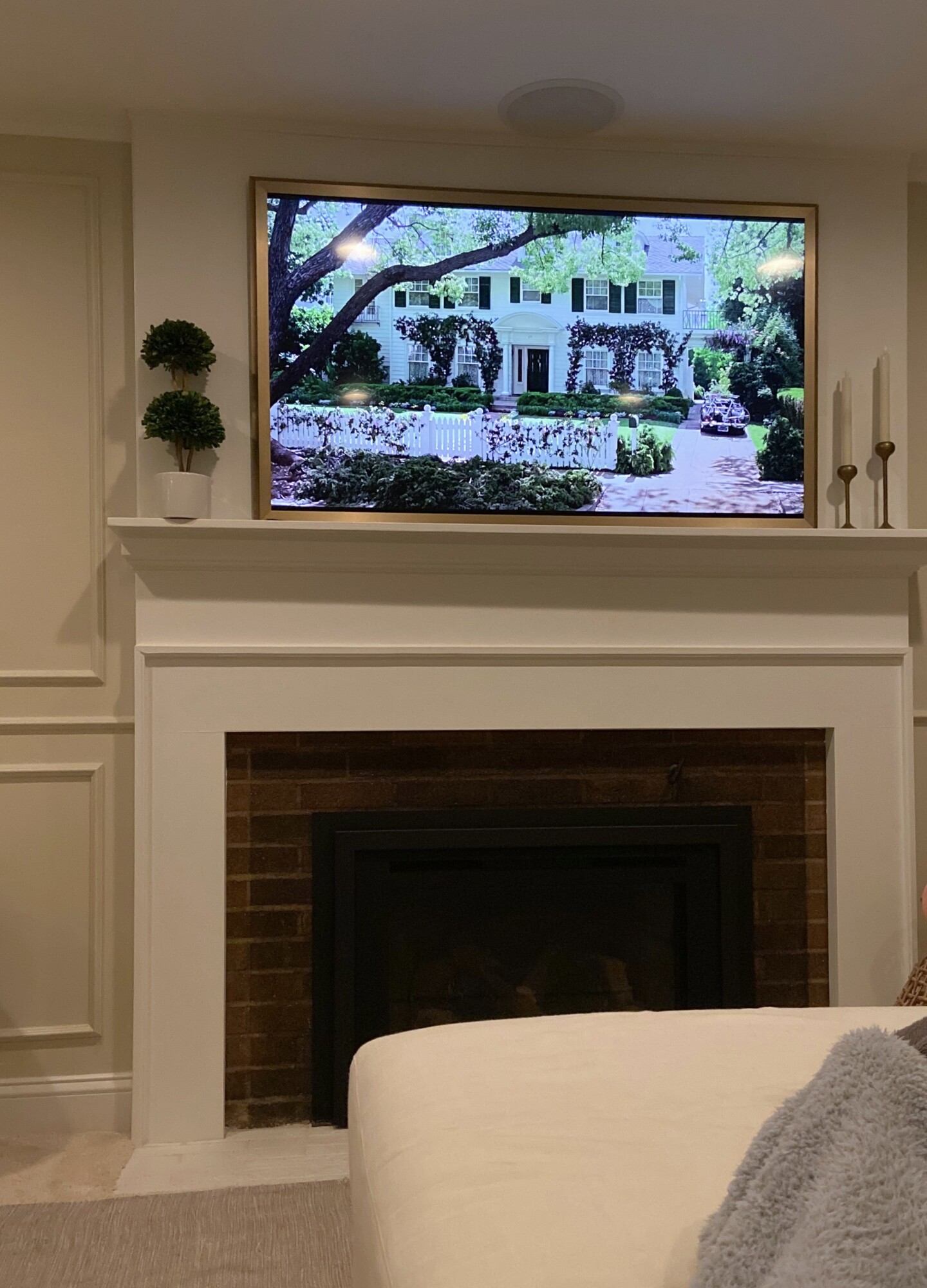 Last month, I watched Father of the Bride for the very first time! I didn't grow up watching movies and never really got into movies as an adult. "I'm not a movie person," I declared to Brian. But after watching FOTB and LOVING it, something clicked.  Perhaps, I haven't been watching the right movies!
I shared my FOTB moment on my Instagram stories and hundreds of messages flooded in with classic movie recommendations! Cue all the Nancy Meyers references. Can you believe that I had no idea who she was before this?!  Simultaneously, I had messages from others who wanted me to share the movie list because they, too, felt the same as I did towards movies.  Thank you to everyone for making holiday movie nights a thing for me. If you're looking for some good holiday movie recommendations, see the list below.
Holiday Movie Recommendations for Grown-ups:
Please note: I have not looked up ratings or researched these movies, yet. This list encompasses all of the recommendations from my Instagram community. 
**Indicates multiple recommendations
Father of The Bride**
Father of the Bride – Part 2**
Father of the Bride Original with Spencer Tracy**
The Holiday**
Love Actually**
You've Got Mail**
Serendipity**
The Proposal**
Time Traveler's Wife
The Notebook**
Honey I Shrunk the Kids
Dirty Dancing**
Top Gun
Age of Adeline
The Secret Life of Walter Mitty
Ticket to Paradise
Sleepless in Seattle**
Sense & Sensibility**
My Best Friend's Wedding
The Family Man
The Sound of Music
Ben Hur
Family Stone**
Crazy Stupid Love
Bridget Jones Diary
About a Boy
4 Weddings and A Funeral
Notting Hill**
While You Were Sleeping**
Sabrina
Little Women
Home for the Holidays
When Harry Met Sally**
Stepmom**
Something's Gotta Give
The First Wive's Club
Pretty Woman
Julie & Julia
Devil Wears Prada
Pride & Prejudice**
Midnight in Paris
Leap Year
Working Girl
Baby Boom
Under the Tuscan Sun**
Sister Act
Mamma Mia
Sweet Home Alabama**
A Walk to Remember
It's a Wonderful Life**
About Time**
The Terminal
Out of Africa
Sixteen Candles
Steel Magnolias**
Don't Tell Mom, The Babysitter's Dead
Clueless
Because I Said So
Crazy Stupid Love
15 Going on 30
Dan in Real Life
Runaway Bride
Point Break
La La Land
Legally Blonde
Good Will Hunting
Scent of a Woman
Overboard
Return to Me
An Affair to Remember
The Bishop's Wife (with Cary Grant)
Indiscreet
Practical Magic
The Gathering (with Ed Asner and Maureen Stapleton)
My Big Fat Greek Wedding
Auntie Mame
Meet Me in St. Louis
It's Complicated
Miracle on 34th Street
White Christmas
Waking Ned Devine
The Wedding Date
Holiday Comedy Movie Recommendations for Grown-ups:
Ferris Bueller's Day Off
Tommy Boy
Great Outdoors with John Candy**
Uncle Buck with John Candy**
Planes, Trains and Automobiles with John Candy**
Old School
Wedding Crashers
National Lampoon's Christmas Vacation**
Holiday Movie Recommendations for the Entire Family:
Mary Poppins
Home Alone**
Home Alone – Part 2**
Elf
The Grinch
The Parent Trap**
The Princess Bride**
Grab some popcorn and enjoy! Wishing you the happiest of holidays!
Sweetest Regards, Patti